How to Plan a Backyard Taco Night
Go alfresco for taco night when you pair your Tex-Mex recipes with sunshine. A backyard taco night can be a great way to banish weekday blues or start the weekend early. Get your backyard taco night started with our easy tips.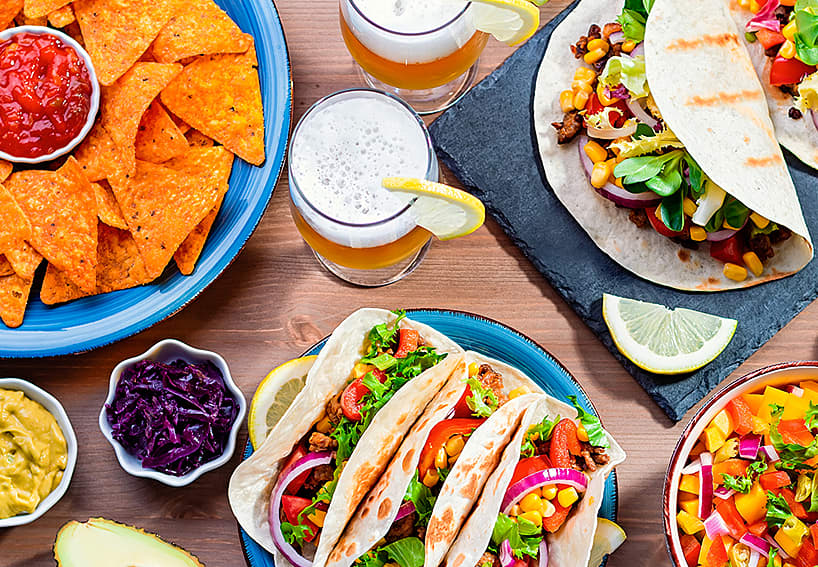 Choose your Menu
If you haven't fired up the grill, now is the time—select family favorite flavors and easy to eat and handle dishes like our Stand 'N Stuff shells. Don't forget about delicious sides and drinks!
Set the Stage
Gather your plates, napkins, utensils and any other items you need to dine in style on the deck. You can also create a picnic by spreading a blanket out on the lawn.
Travel with Coolers
Heading to a friend or neighbor's backyard? Make sure you pack your tacos well. For instance, two coolers – one for hot items and one for cool toppings – helps ensure everything stays at just the right temperature.
Backyard Decor
Creating a little ambiance is easy. Add some style with seating pillows, candles, twinkle lights and more.
These tacos and dips are ready for an outdoor event: