How to Plan a Family Game Night
Taco night and game night are a fun and delicious match. Bring extra flavor to family time with these easy tips for how to plan a game night.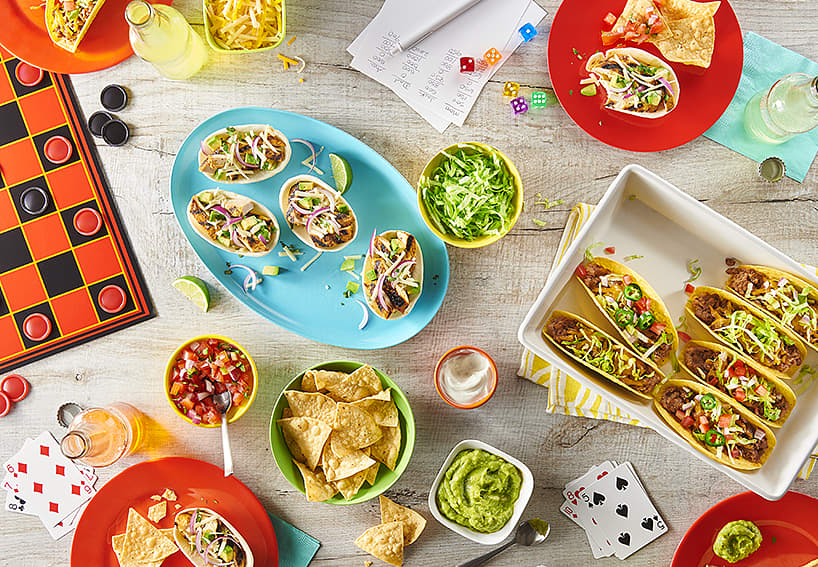 It's Game Time
The first step to planning a family game night is picking out the games! Once you pick the right time, ask everyone what kind of games they're interested in. Keep ages and difficulty levels in mind so everyone can participate. The classics are always a good choice, like Checkers or Go Fish.
Family Game Night Recipes
When planning your family game night food, select items your know your family loves. Focus on recipes that are easy to eat, like tacos in Old El Paso Stand 'N Stuff Taco Shells! Don't forget the chips and dip to start the evening!
Practice Makes Family Time Fun
The goal is to make time for family time, so bottom line: Have fun! If game nights are new for your family, there may be a learning curve, such as introducing your players to a new game. The best part about game night? Everyone's a winner.
Recipe Ideas You Can Roll With