How to Plan Your Best Ever Family Movie Night
Excited about a new movie release or ready to share your favorite films with the kids? Learn how to plan a family movie night everyone will love with snacks, cozy seating, and blockbuster movies.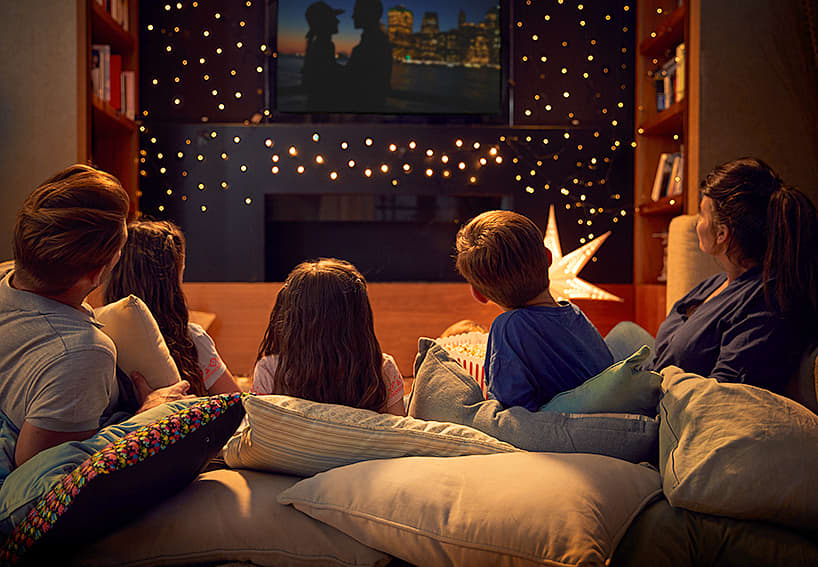 Choose Your Movie
Set up a rotation for movie night so each person gets to take a turn to pick a movie. Make some family movie night suggestions so regardless of the choice, every age can enjoy the flick. Or, turn it into a game by putting names in a recycled Mini Soft Tortilla Taco Bowls box (after you make a yummy meal) to choose who gets to make the pick.
Create a Theme
The best family movie night movies come with a theme! For instance, if your movie centers on a sport encourage everyone to wear their favorite jersey and make tailgate favorites.
Set the Stage
If you're planning an indoor watch party, make sure there are enough comfortable seats or lounge areas for everyone. Thinking of hosting an outdoor movie night? Make sure your AV setup works by testing it the night before. That way, when it's time for lights, camera, action, everything goes off without a hitch.
Plan Your Snacks
Concessions and movies go hand in hand. Plan for some appetizers to start the night, quick bites for intermission and sweet treats to wrap up the evening. Bring taco night and movie night together with these Tex-Mex recipes: