How to Plan a Spooky Movie Night
Fall is the best season to cozy up with your family and watch a movie. Grab the snacks, blankets, and your favorite blockbuster film to enjoy the night with the whole fam.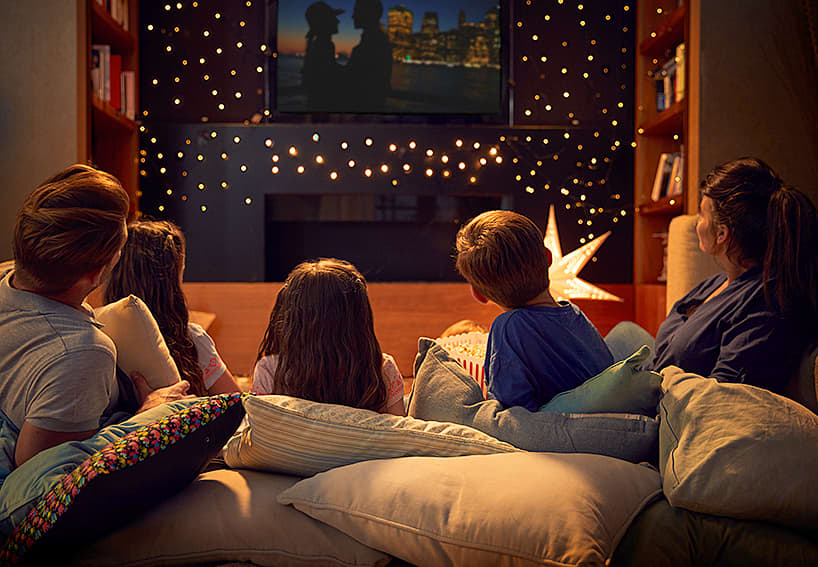 PICK YOUR FILM
When putting on a night of film fun for the whole family, you should make sure that everyone is onboard with the movie. Take it to a vote this spooky season: do you want to watch a comedy, a classic, or a creepy film? Get everyone's opinions and see if you can find a movie that works for all. Want to randomize the fun? Have everyone write the name of the movie they want to watch on a slip of paper. Throw it into a used Old El Paso Tortilla Kit Box and pull one out at random.
SET THE SCENE
Break out the Halloween décor to set the stage for your film night! Put up some cobwebs and light the candles around the T.V. to create a spooktacular ambience. Have everyone be involved in creating the decorations and setting them up to make it part of the evening fun. Scary good decorations will put everyone in the festive mood.
MAKE IT A PARTY
Looking for more ways to liven the night? Make it a costume party! Have everyone dress up in their comfiest costume to enjoy the movie. From princess dresses to pirates, it's easier than you'd think to make a costume out of your closet at home.
GET THE GRUB
No movie night is complete without some snacks. Get a mix of salty and sweet bite-sized snacks so no one will go hungry. Make it Halloween-themed for the perfect, spooktacular event! We have the perfect Tex-Mex recipes to help you get into a trick-or-treaty, Halloween-y theme. Our Air Fryer Loaded Taco Fries make the perfect shareable witch fingers, and our Dirt Dessert Pudding Bowls could easily be a spooky graveyard dirt. Whatever recipe you're looking for to complete your movie night—we've got you covered.