The Best Ways to Warm Up Tortillas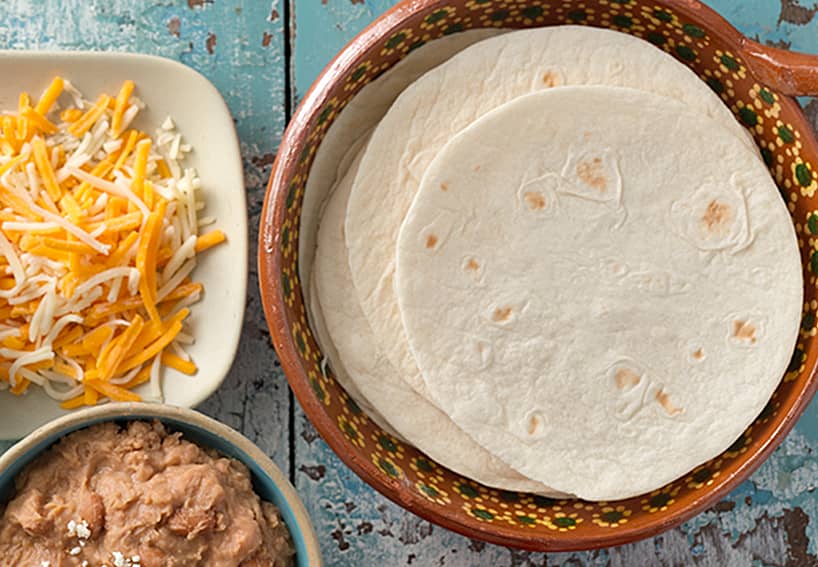 One of the best parts about taco night is getting your family around the table to stuff their tortillas. You've chopped, sautéed, garnished and are ready to go ... almost. Heating up the tortillas before you fill them makes every taco recipe that much more savory and delicious, so don't skip this step!
Tacos, quesadillas and enchiladas are too delicious for a cold tortilla. That's why we've got the details to help you bring the heat (the right way) when you warm tortillas up. Whether you prefer to use the oven, the stove or microwave, we've got specific directions for the best ways to heat up tortillas.
How to Heat Up Tortillas in the Oven
If you have the time, this is our preferred method for how to warm up flour tortillas. Preheat your oven to 300 degrees. Wrap your tortillas in aluminum foil and place in the oven for 10-15 minutes until fully heated through. We find that stacks of 6-8 tortillas or fewer works best. If you have more tortillas than this, you can do multiple packs at the same time.
How to Heat Up Tortillas on the Stove
Want to know how to heat up corn tortillas? They tend to be stiffer and need a drier heat (corn tortillas can also be heated over an open flame using tongs if you want a truly authentic, traditional method). That's why we prefer to heat up corn tortillas on the stove.
Warm a skillet over medium heat (no oil needed) and heat each tortilla for 20-30 seconds on each side. Set each tortilla aside in a foil wrap once heated through, then serve immediately.
How to Heat Tortillas in the Microwave
No time? No problem! You can also use your microwave in a pinch. Place 3-4 tortillas at a time on a microwave-safe plate and cover with a slightly damp paper towel. Microwave for 30 seconds at a time, then set aside until ready to serve. This method can sometimes make tortillas a bit gummy, but it still works if you're short on time. Careful to not microwave for more than 30 seconds as the tortilla can harden.
Now that you've heated your tortillas, keep them warm before serving. We recommend wrapping them in a damp tea towel and setting it on a large plate until it's time to eat.