Taco and Drink Pairings
Delicious Tex-Mex dishes only become more delightful with a perfectly paired cocktail. Here are some tips for finding the best libation for your celebration, from happy hour to dinner and beyond.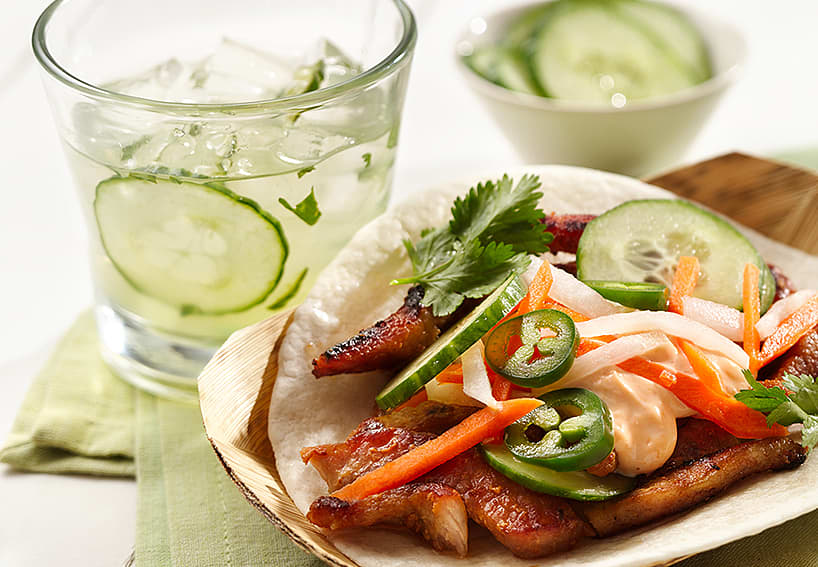 Spicy Pairings
If your favorite dishes rank high on the heat meter, try pairing them with creamy and cool cocktails that take the edge off, like a Horchata White Russian or Margaritas. The best spicy tacos and margarita pairings use citrusy recipes that can also help cut through the heat.
Cheese & Cocktails
Is cheese – melted or shredded – critical to your taco creation? Pair the cheesiness with an acidic cocktail like a Paloma or Daiquiri. Citrus flavors are a great option to balance out the decadence of cheese-heavy meals.
Vegetarian-Style
Do your Tex-Mex taste buds lean toward brightly colored, fresh and grilled vegetables? Look for cocktails with herbs to complement the garden-friendly recipes. For instance, Mojitos and Mint Juleps stand out as delicious options.
Meat-Lovers
If you're focused on fitting as much beef, pork, or chicken into your tortilla as possible, try a whiskey cocktail to balance the meaty flavors. Whiskey Sours and Old Fashioned cocktails are great options when you're wondering what to drink with meat-filled tacos.
Seafood
Seafood tends to pair best with Gin, so if your tacos are surf-n-turf style, opt for a Gin Martini or a Gin & Tonic. If you prefer something sweeter, fresh Sangria is another option that works well with white fish.
Classic Cocktails for Tex-Mex
No matter what Tex-Mex dish you choose, pairing tacos and drinks doesn't have to feel like a guessing game. Reach for the classics you know and love, like sangria and margaritas — or an ice-cold beer.
The component is not available at this moment. Please contact the site administrator.