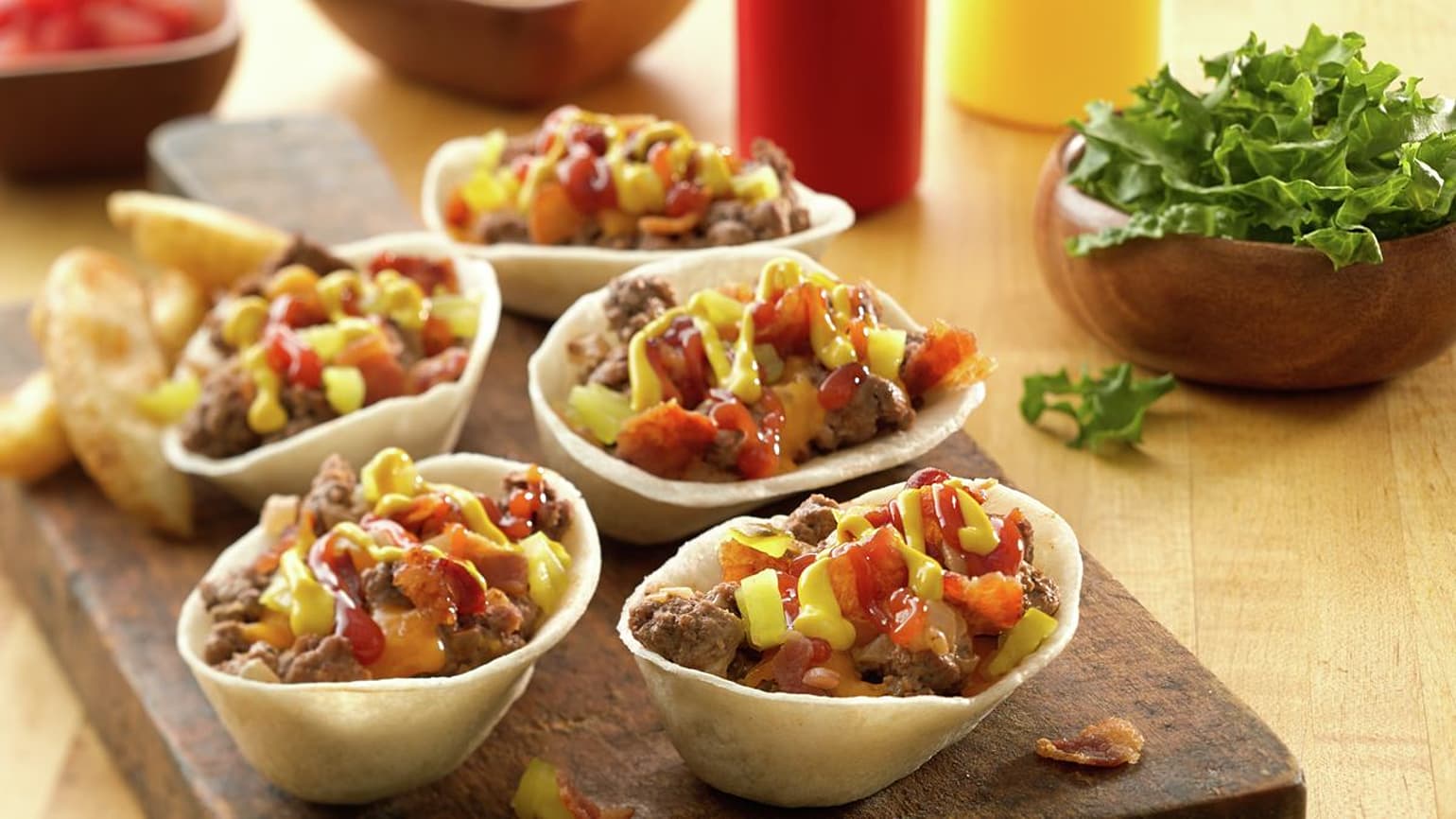 Bacon Cheeseburger Mini Taco Bowls
If you are from up north, you know that almost nothing is better than an all-American burger. Just add some bacon and a Taco Bowl instead of a bun, and you have a new take on a classic.
Ingredient List
4 strips of bacon
3/4 lb ground beef
1/2 small onion, diced
2 teaspoons worcestershire sauce
1 tablespoon ketchup
1 tablespoon mayonnaise
1 package (5.1 oz) Old El Paso™ Flour Soft Tortilla Mini Bowls (12 Count)
3/4 cup shredded cheddar cheese
Advertisement
Recipe Continues Below
Preparation
Cook bacon in a skillet until done and drain on a paper towel.
In a skillet, brown the beef and onion until done. Drain. Add salt and pepper to taste. Remove from heat. Stir in the Worcestershire, ketchup, and mayonnaise.
Place the mini taco bowls on a baking sheet.
Divide meat mixture evenly into the bowls and sprinkle with the cheese. Bake for just a couple minutes or until cheese melts.
Remove from oven and top with bacon, lettuce, tomato, and mustard (or whatever toppings you like).
Expert Tips
For a twist, use ground turkey instead of beef.
The topping possibilities are endless! Feel free to explore.
Nutrition
*Percent Daily Values are based on a 2,000 calorie diet