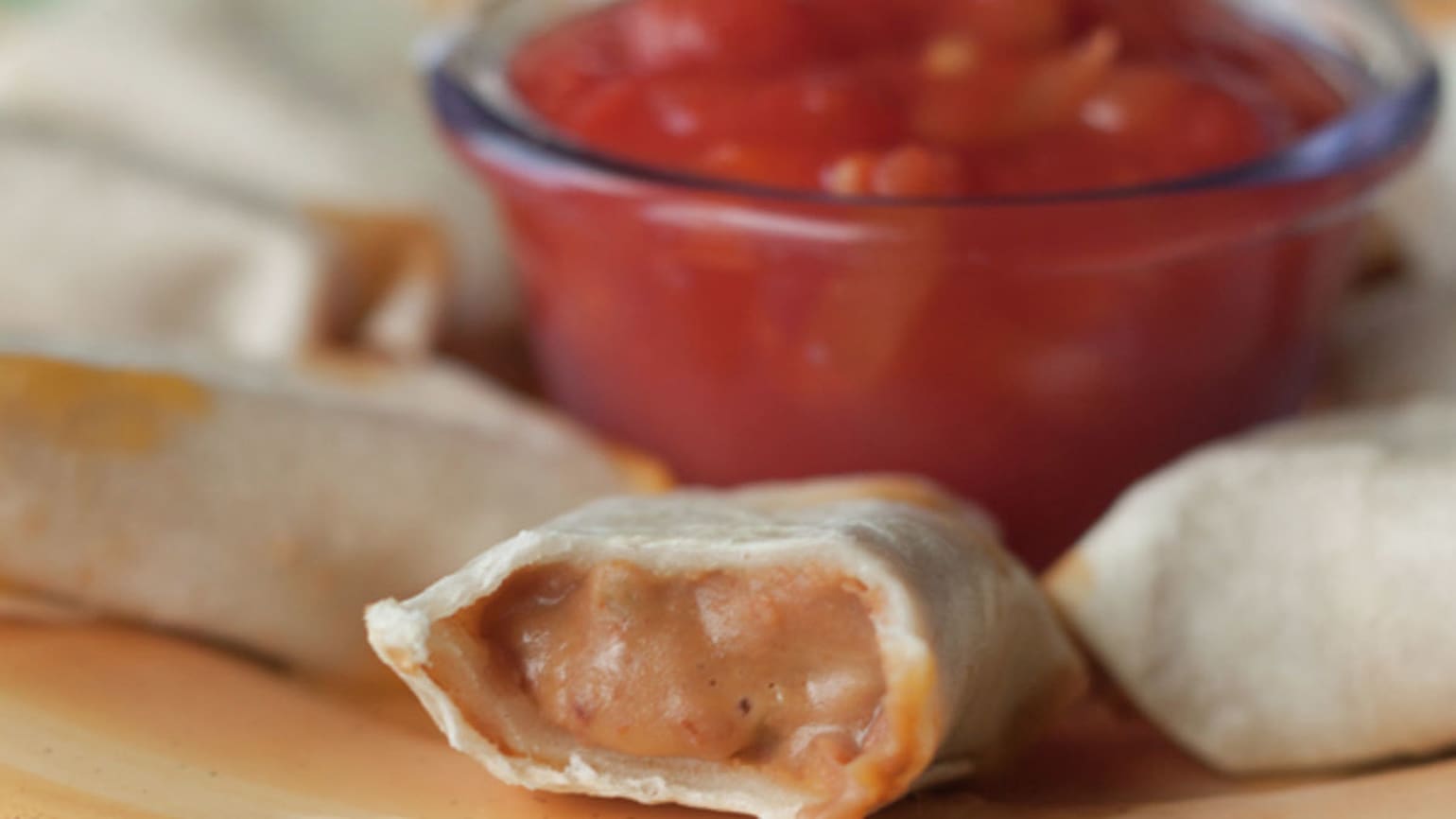 Bean & Cheese Burrito Bites
Blogger Kristy Denney from
Sweet Treats And More
shares a favorite recipe. Super tasty bite sized bean and cheese burritos!
Ingredient List
3 uncooked white tortillas
1 can (16 oz) Old El Paso™ Traditional Refried Beans
2 tablespoons diced green chiles
1/4 teaspoon cumin
1/4 teaspoon garlic powder
dash of salt and pepper
1 cup shredded cheddar cheese
Advertisement
Recipe Continues Below
Preparation
Preheat oven to 375°F. Line a baking sheet with parchment paper and set aside.
In a small bowl combine refried beans, diced green chiles, cumin, garlic, salt, pepper and shredded cheese. Mix well.
Using a pizza slicer, slice each tortilla cross-sectionally to create four triangular pieces.
Place a heaping tablespoon of bean mixture on the tip of each triangle. Roll the tip up, folding over both sides (overlapping seams as you fold), then roll over until all seams come together.
Place seam-sides down on prepared baking sheet and bake for 10-12 minutes (turning half way through).
Expert Tips
Roll burrito bites as tightly as you can, but don't stress too much about any oozing. Every good bean and cheese burrito has a little bit of hot, cheesy ooze!
Serve with sour cream and salsa!
Nutrition
*Percent Daily Values are based on a 2,000 calorie diet