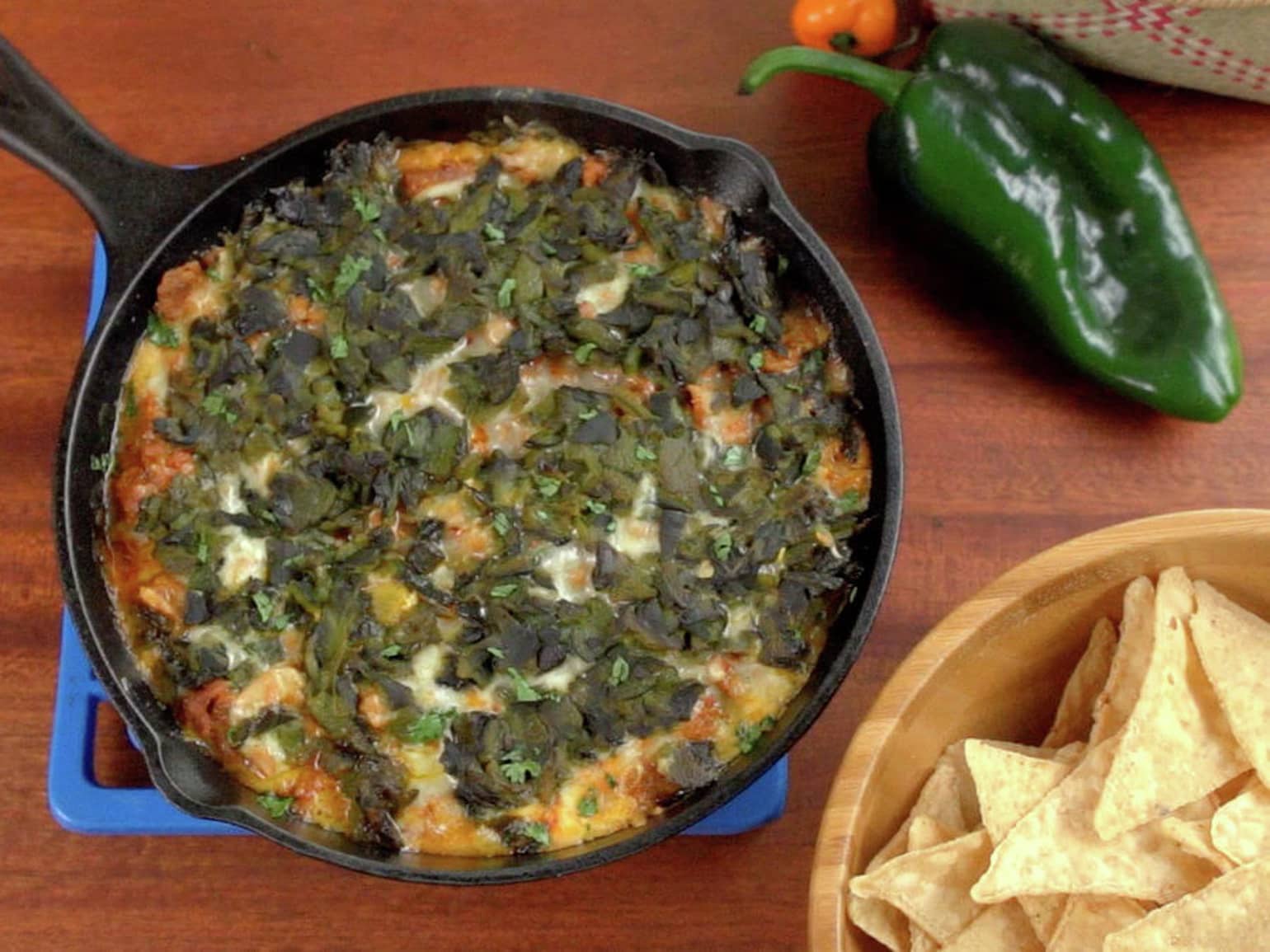 Chile Rellenos Dip
Chile Rellenos Dip combines all of your favorite flavors into a simple, shareable dip!
Ingredient List
2 Poblano peppers
8 oz cream cheese
2 garlic cloves
1/2 teaspoon from 1 container (6.25 oz) Old El Paso™ Original Taco Seasoning Mix
1 can (4.5 oz) Old El Paso™ Chopped Green Chiles
8 oz Mexican chorizo, crumbled and cooked and drained of excess grease
1/4 cup Old El Paso™ Red Enchilada Sauce
2 cups shredded Monterey Jack cheese
Advertisement
Recipe Continues Below
Preparation
Roast the poblano peppers under the broiler on a sheet pan lined with foil. Depending on the size of the peppers, it will take 7-10 minutes per side for the skin to completely blacken.
Remove from the oven and wrap the peppers in the foil and let steam for 20 minutes. Turn the oven down to 350° F (175°C).
Peel the charred skin from the peppers, remove the stem and all the seeds, and chop.
In a medium mixing bowl, beat the cream cheese and 1 cup of the Monterey Jack cheese together until smooth. Add in the garlic and taco seasoning.
Spread the cream cheese mixture in the bottom of a medium casserole dish. Layer the chopped Old El Paso™ Chiles on top of the cheese, followed by the chorizo, then the enchilada sauce, and then top with the remaining 1 cup of Monterey Jack cheese and the chopped roasted poblano peppers.
Bake 20 minutes, or until the cheese has melted.
Nutrition
*Percent Daily Values are based on a 2,000 calorie diet