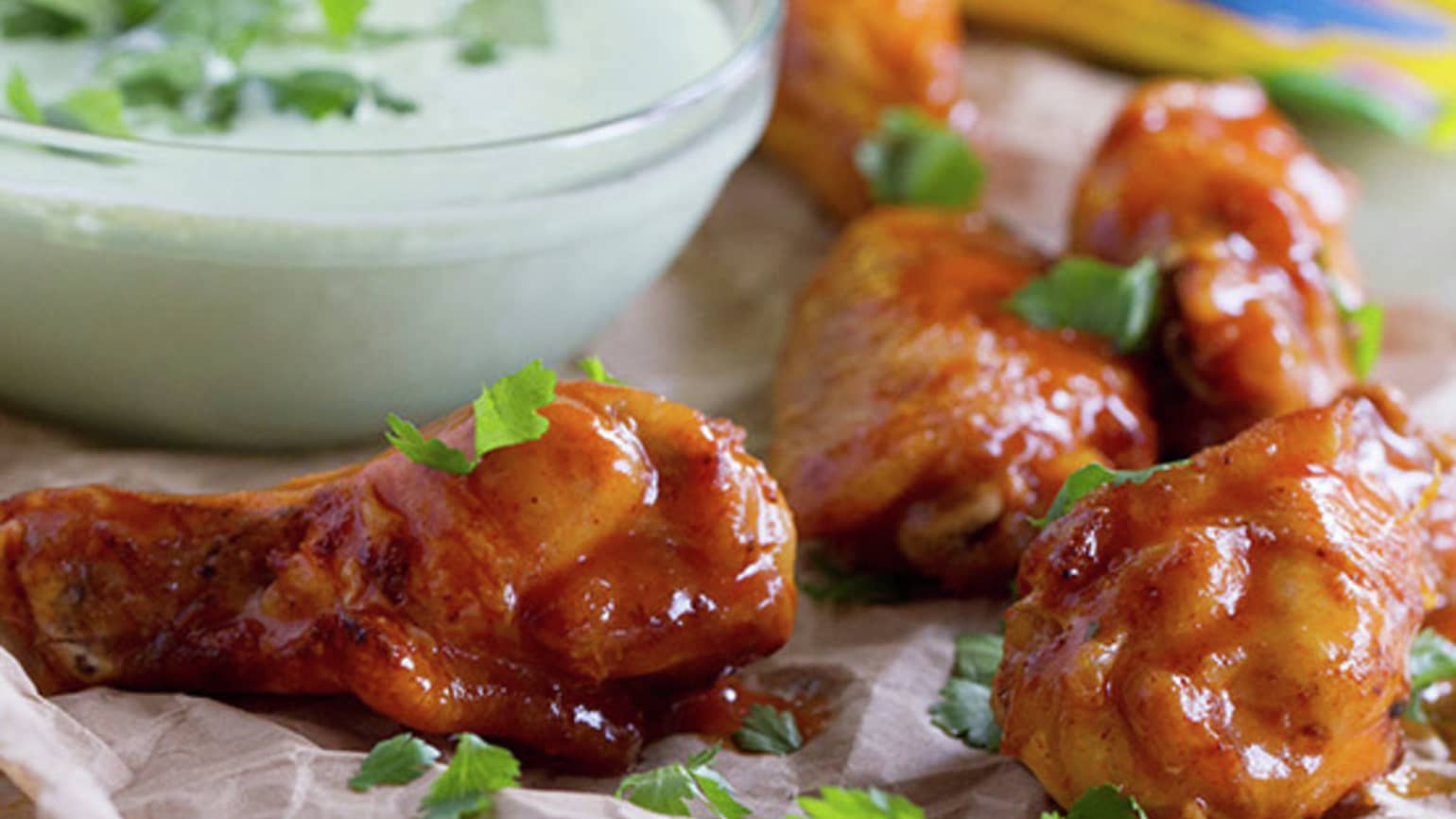 Enchilada Chicken Wings
These enchilada chicken wings are sure to be a hit on gameday!
Ingredient List
1 cup sour cream
1 cup loosely packed cilantro
2 cloves garlic, grated
Salt
2 1/2 pounds chicken wings, separated at the joint, tips removed
2 teaspoons from 1 container (6.25 oz) Old El Paso™ Original Taco Seasoning Mix
Vegetable oil, for frying
1 can (10 oz) Old El Paso™ enchilada sauce
2 tablespoons wing sauce
Advertisement
Recipe Continues Below
Preparation
Make the Dip: Combine the sour cream, cilantro and garlic in a small food processor or blender. Process until smooth. Season to taste with salt. Refrigerate until needed.
Make the Wings: Place a cooling rack on top of a baking sheet and set aside.
Heat a large, heavy skillet with about an inch of oil to 350° F.
Sprinkle the taco seasoning onto both sides of the wings. Working in 2 batches, add the wings to the oil and fry until cooked through, about 5 minutes on each side.
When the first batch is finished cooking, use tongs to transfer the wings to the cooling rack and place in the oven to keep them warm.
Meanwhile, in a large bowl, combine the enchilada sauce and the wing sauce.
Once the wings are cooked, add them to the bowl with the enchilada sauce and stir to coat.
Serve immediately with the creamy cilantro dip.
Nutrition
*Percent Daily Values are based on a 2,000 calorie diet