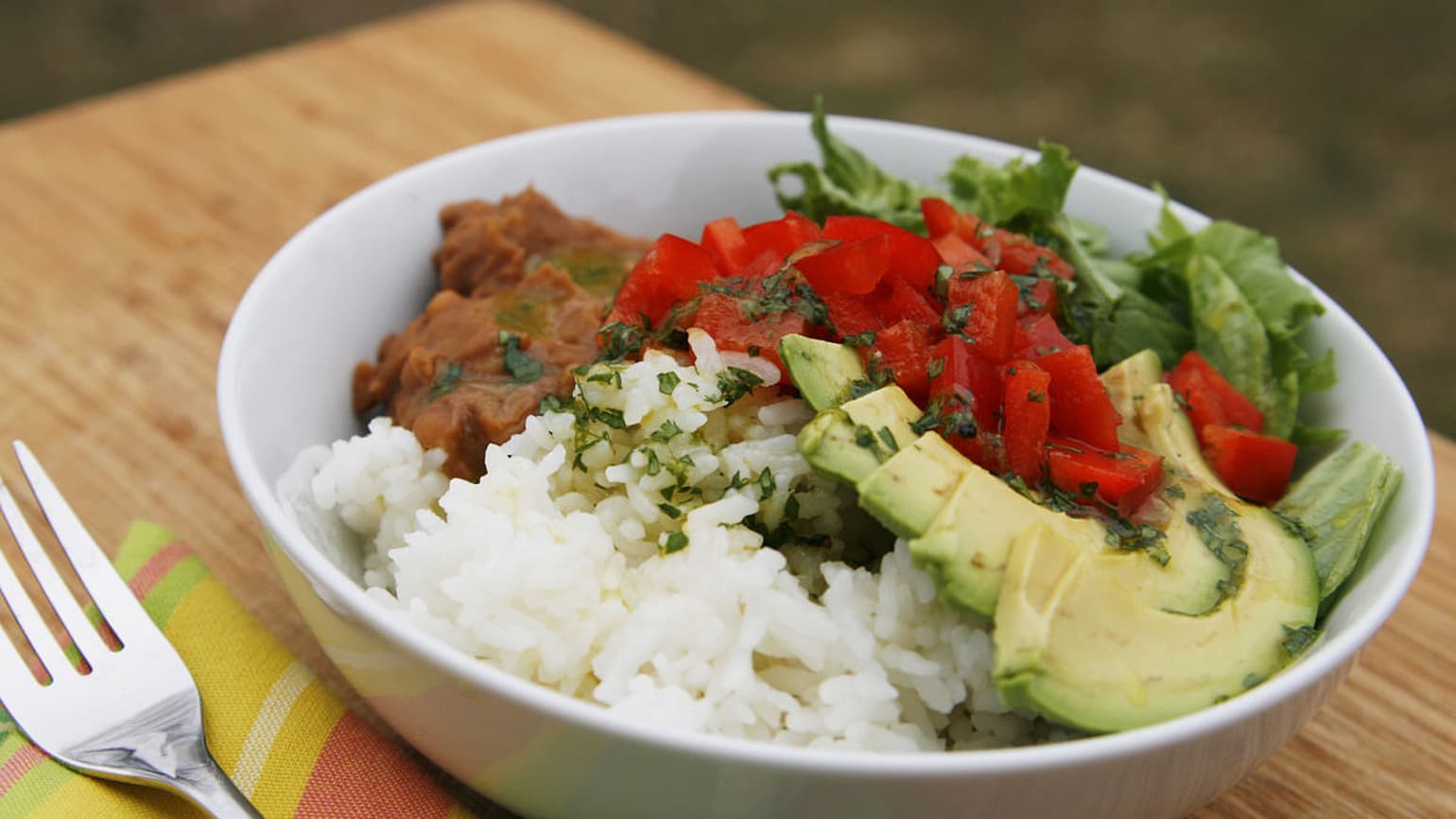 Veggie and Bean Rice Bowls with Cilantro Lime Vinaigrette
Blogger Sarah W. Caron from
Sarah's Cucina Bella
shares a favorite recipe for Veggie and Bean Rice Bowls with Cilantro Lime Vinaigrette. These easy to make rice bowls are a party of flavors and textures – tangy, sweet, crisp, creamy, cool and warm.
Ingredient List
1/2 cup medium-grain rice, prepared
1 can Old El Paso™ refried beans, heated up
1 red bell pepper, diced
1 avocado, pitted, peeled and sliced
1 cup torn lettuce
Vinaigrette:
1/4 cup fresh lime juice, plus the zest of 1 lime
1/4 cup finely chopped cilantro
1/2 cup extra virgin olive oil
Salt and pepper, to taste
Advertisement
Recipe Continues Below
Preparation
Divide the rice evenly among four bowls. Add 1/4 of the refried beans, red peppers, avocado and lettuce to each.
Whisk together the lime juice, lime zest, cilantro and olive oil. Season with salt and pepper.
Spoon the vinaigrette over each rice bowl.
Enjoy!
Expert Tips
No time to make rice? Pick up some frozen rice and it will be ready to use in minutes – I love the medium grain rice for this, but any rice (brown or white) will do.
For a less tangy vinaigrette, add 1 teaspoon honey before whisking together.
Nutrition
*Percent Daily Values are based on a 2,000 calorie diet