5 Kitchen Tools to Make Cooking Tex-Mex Easy
Do you love cooking Tex-Mex food as much as we do? For most Tex-Mex recipes, a good chef's knife and paring knife can go a long way. But if you're ready to take your skills to the next level, it could be time for some kitchen gadget upgrades. These 5 essential kitchen tools can help you spend less time making-and more time enjoying-the flavorful Tex-Mex food you love.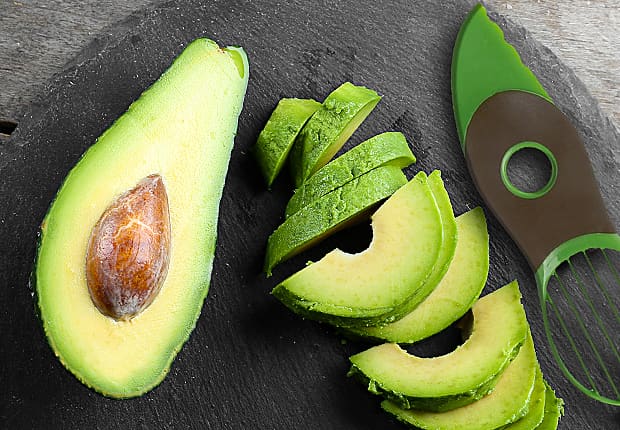 Avocado Slicer
A 3-in-1 avocado slicer makes cutting fresh avocados easier with less risk of cutting yourself using a chef's knife. To use, cut all the way around the avocado, lengthwise, using the "knife" component of the tool. Twist the avocado and separate into two halves. Place the avocado half with the pit side up on a work surface and place the "pitter" component of the tool on top of the pit. Firmly twist and lift the pit from the avocado flesh. Finally, use the "slicer" component to scoop and slice the avocado flesh from each half of the avocado peel.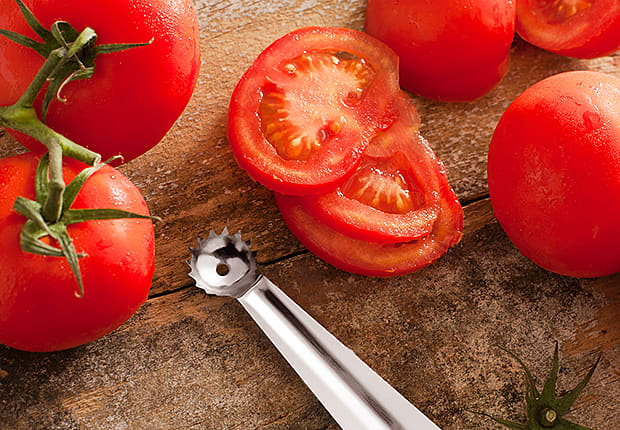 Tomato Corer
A serrated tomato corer is great when you're working with large amounts of tomatoes, as it removes the stem with less waste than using a paring knife. To use, gently press the corer into the flesh of the tomato just next to the stem and turn to cut a full circle around it. Then just scoop out and discard the stem end.
Tortilla Warmer
A microwave-safe or oven-safe tortilla warmer is handy for keeping tortillas warm at the table. Warmed tortillas are more pliable, making them easier to fold and eat. To use, place a damp paper towel in the bottom of the warmer, top with tortillas and heat in a microwave or oven. Then place the warmer on a trivet on your table so everyone can make their own tacos without having to reheat tortillas.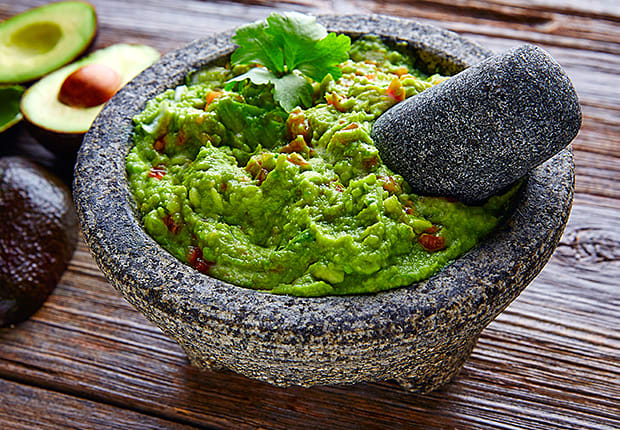 Mortar and Pestle
A mortar and pestle—also known as a molcajete—is a great tool for crushing garlic, herbs and other soft veggies to make guacamole, salsa, purees and sauces. The mortar (or bowl) doesn't need to be more than 6 inches in diameter. However, you might want a bigger mortar and pestle set if you regularly make big batches of guac for parties. To use, place your ingredients into the mortar and use the pestle to crush them around the sides of the mortar, pressing and stirring in a circular motion.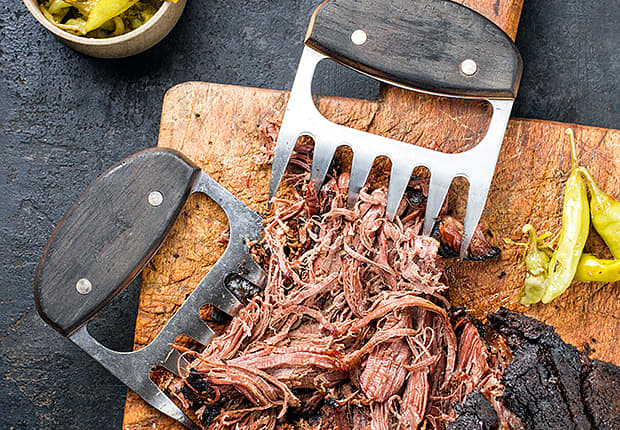 Meat claws
Meat claws are used to quickly and consistently shred large cuts of cooked meats, such as pork shoulder, beef chuck or whole chicken. While two forks can be used similarly, their size makes the task take much longer. Good meat claws provide bigger "pulled" sized pieces of meat, as opposed to the "shredded" size that forks create.