Make Restaurant-Worthy Corn Salsa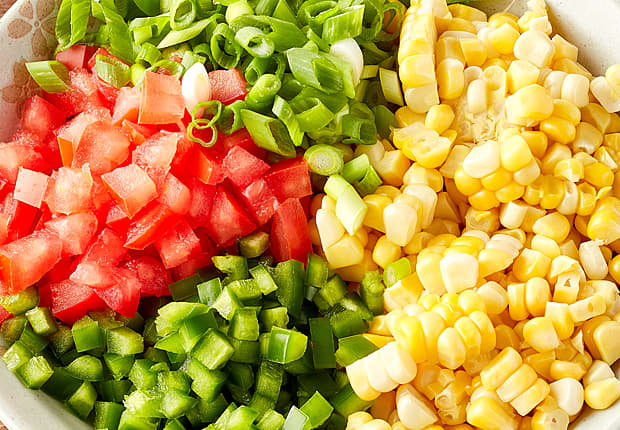 Step 1:
In a large bowl, combine cooked corn, seeded, diced tomatoes, sliced green onion and seeded, minced jalapeno.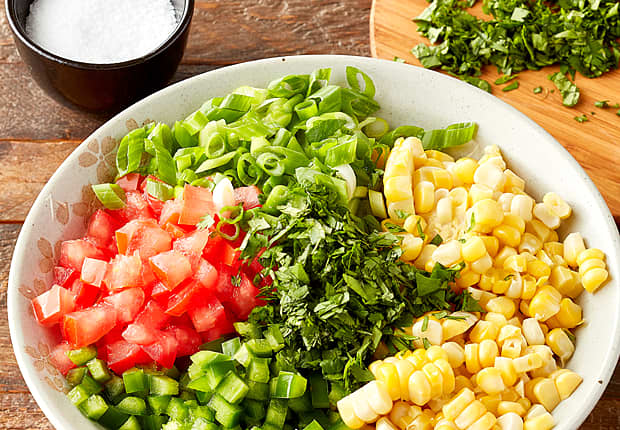 Step 2:
Stir in chopped fresh cilantro leaves and salt to taste.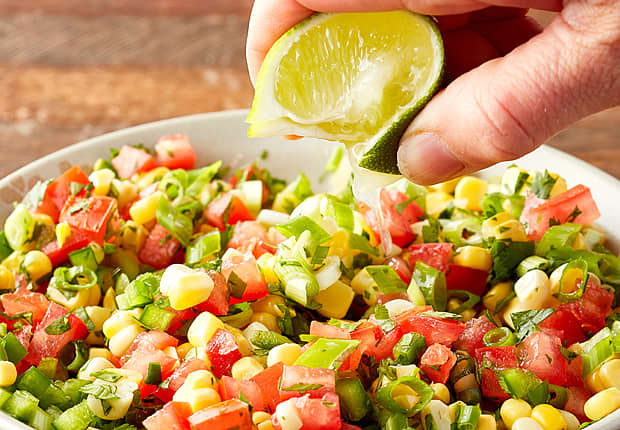 Step 3:
Add fresh lime juice.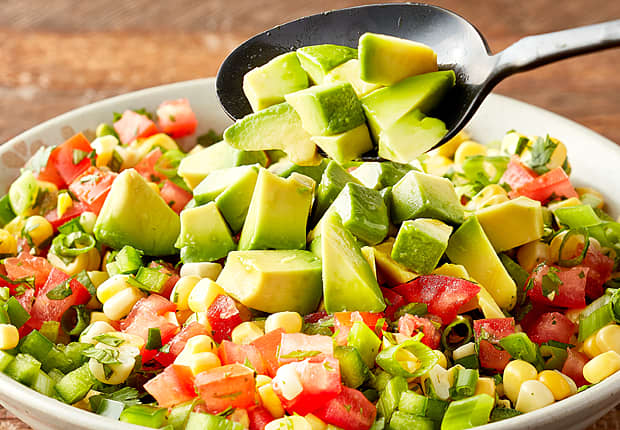 Step 4:
Then gently stir in diced avocado.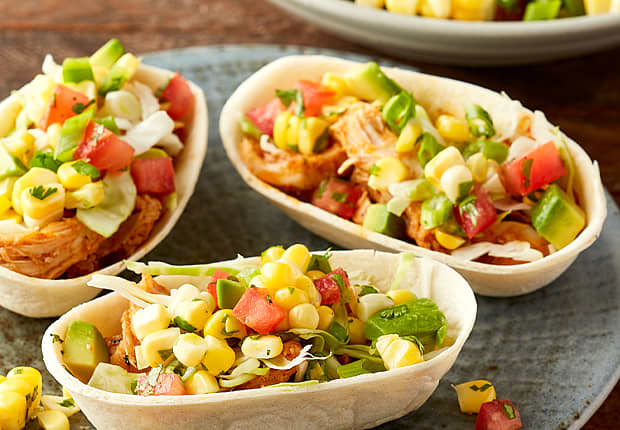 Step 5:
Serve on top of your favorite taco or with chips and enjoy!