Bring the family together for a night of inspiration and tasty Tex-Mex! Children seem to always get asked; "what do you want to be when you grow up?" But how many opportunities do they get to develop these ideas and talk about how to make their dreams a reality? As part of Old El Paso's partnership with The LeBron James Family Foundation, you're invited to Celebrate Family Time with an inspiring moment to share.
How It Works
Talk to the kids about what they want to be when they grow up, then plan a family dinner filled with fun activities that will help them feel closer to realizing their ambitions.
Start by talking as a family about the kid's interests and career dreams. Ask lots of questions! Find ways to align their passions with future career goals. What professions can you introduce them to that they might not have heard of? Explain how you or people they admire got to where they are today. Then discuss what careers they think would be a good fit for them.
Activity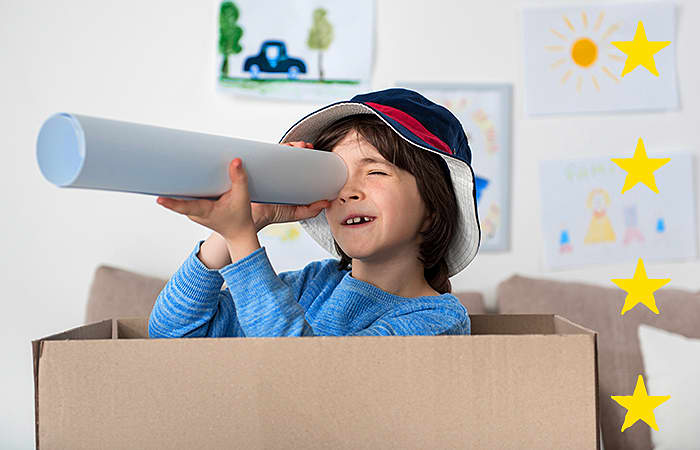 Now for the really fun part! Bring the kid's dreams to life over tacos! Invite the kids to 'dress for success' put on grown-up clothes, uniforms or costumes that let them play the part over special family taco night.
Plan some fun ways for them to act out their role around dinner. Could future chef's help you cook? Maybe a budding filmmaker could record the night? Or an aspiring veterinarian could take over pet care for the evening?
If you know someone who happens to work in one of the kids dream professions why not invite them to join the family and encourage the kids to ask all about how they got to where they are.
Focus the talk over tacos around the kid's ambitions. Make it playful but help the kids promise to pursue their dreams. Lebron James' I PROMISE schools ask students make this pledge, try it with your kids:
I promise to ask questions and find answers.
I promise to never give up, no matter what.
I promise to use my education to achieve my goals.
I promise to dream big.
What To Make For Dinner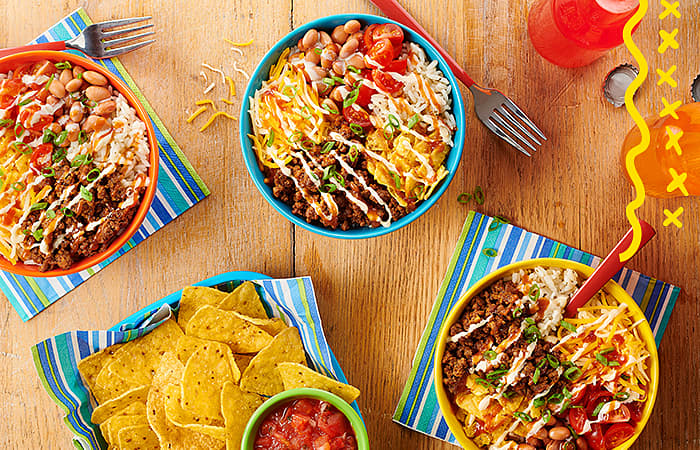 Serve up our recipe for Easy Beef Burrito Bowls. It's uses an Old El Paso™ Seasoned Beef Burrito Bowl Kit and has cilantro lime white rice, mild Mexican seasoning mix and mild queso blanco sauce all included. Just add your family's favorite fresh toppings and let everyone build their bowl just the way they like it.
About Our Partnership
Old El Paso is proud to continue our ongoing partnership with the LeBron James Family Foundation. Together we share a passion and a mission to bring families together and inspire the next generation of community leaders. We believe family time should be celebrated and that moments shared around the family meal have the power to create real positive change.