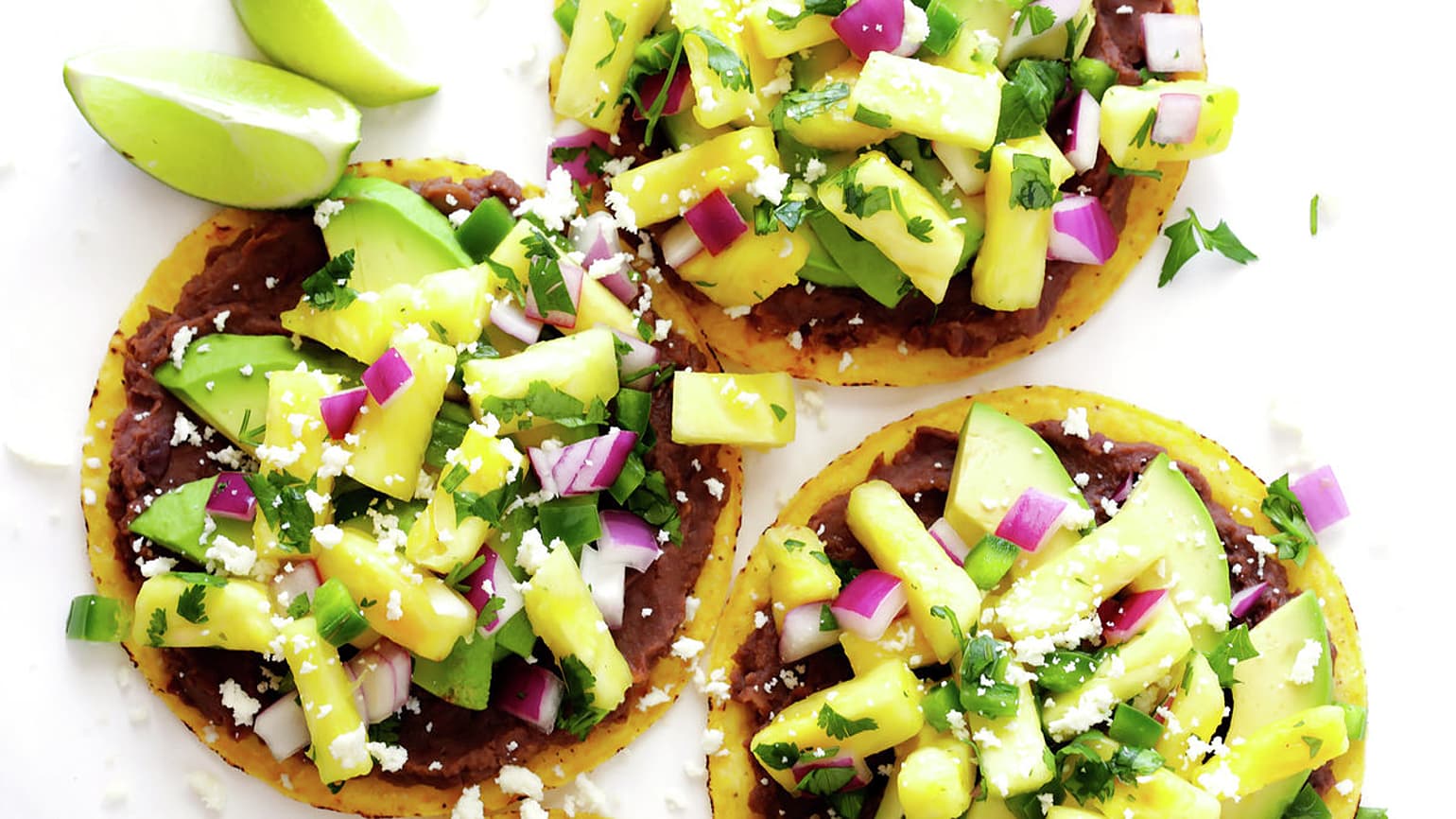 10-Minute Pineapple & Black Bean Tostadas
On those days when you totally don't want to cook – and we all know those days come – we have one word for you: TOSTADAS. Quick and easy no-bake dinner that you get to customize with your favorite ingredients.
Ingredient List
Tostada Ingredients:
1 box (4.5 oz) Old El Paso™ Tostada Shells (12 Count)
2 cans (16 oz) Old El Paso™ Black Bean Refried Beans
2 avocados, peeled, pitted and sliced
1 batch pineapple salsa (see below)
Crumbled queso fresco
Pineapple Salsa Ingredients:
2 cups diced fresh pineapple
2/3 cup loosely-packed chopped fresh cilantro
1/2 cup diced red onion
1 small jalapeño, seeded and finely-chopped
2 tablespoons fresh lime juice
1/4 teaspoon ground cumin
1/4 teaspoon salt
1/8 teaspoon black pepper
Advertisement
Recipe Continues Below
Preparation
To Make The Pineapple Salsa: Toss all ingredients together until combined.
To Make The Tostadas: Place a tostada shell on a flat work surface. Carefully spread a large spoonful of the refried beans evenly on top of the tostada.
Top with a few slices of avocado, then add on a large spoonful of pineapple salsa. Sprinkle with a pinch of queso fresco. Serve immediately.
Expert Tips
Cooking Vegetarian? Always read labels to make sure each recipe ingredient is vegetarian. Products and ingredient sources can change.
Nutrition
*Percent Daily Values are based on a 2,000 calorie diet