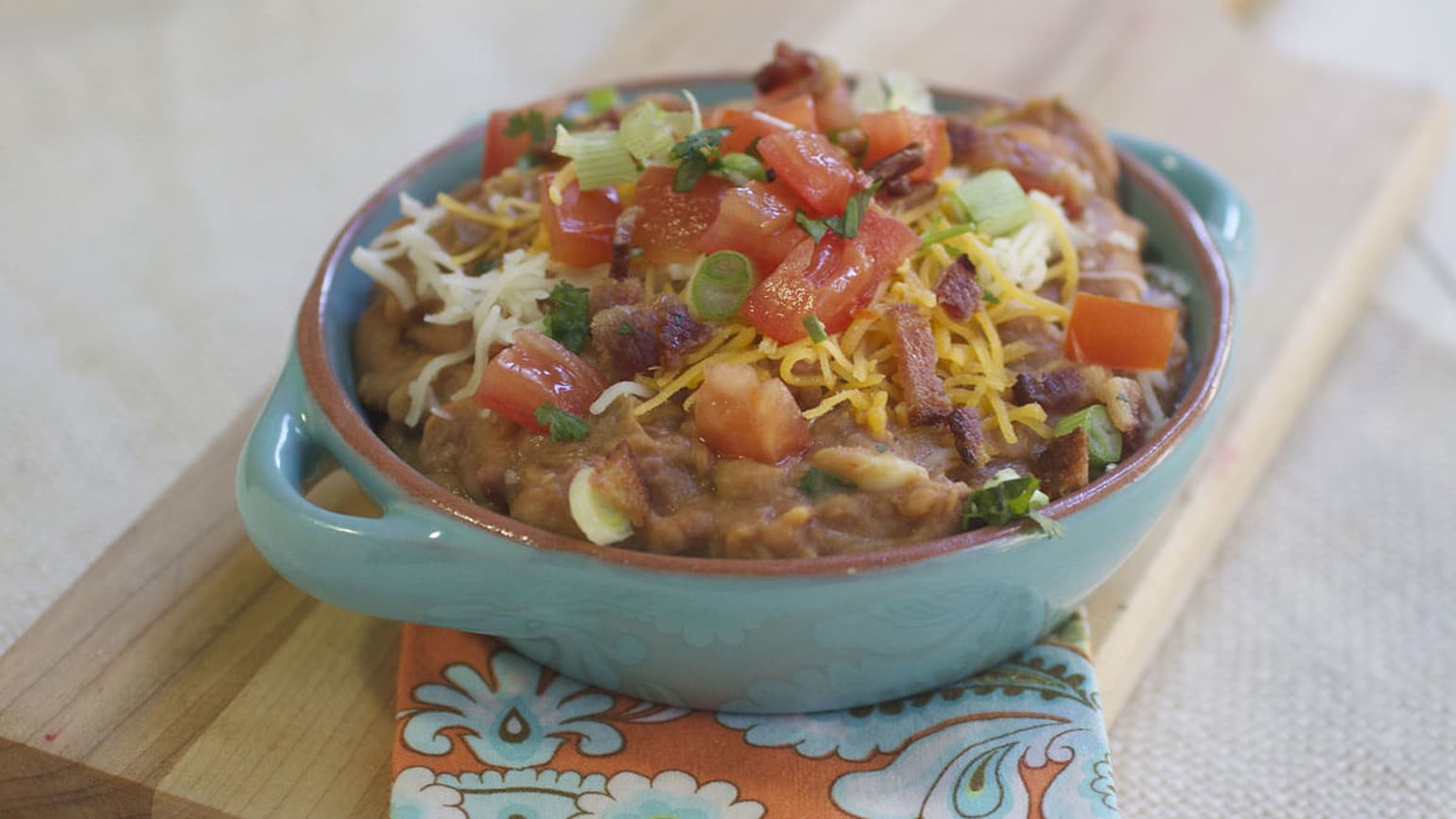 Boozy Bacon Bean Dip
Blogger Cheri Liefeld from
Adventures In The Kitchen
shares a recipe for a Boozy Bacon Bean dip. Serve your guests this warm cheesy bean dip filled with tequila, bacon and jalapenos.
Ingredient List
2 cloves garlic, finely minced
1 1 can (16 oz) Old El Paso™ Traditional Refried Beans
1/2 cup salsa
3 green onions, chopped, 1 teaspoon reserved for garnish
1/2 jalapeño, seeded and finely chopped
2 tablespoons tequila
1/2 teaspoon cumin
4 slices bacon, cooked crisp, set aside two tablespoons for garnish
1-2 roma tomatoes, diced
1 cup Mexican cheese mix, 1/4 cup reserved
Advertisement
Recipe Continues Below
Preparation
Place garlic, refried beans, salsa, green onions, jalapeno, cheese and cumin in a saucepan. Cook over medium to medium high heat until bubbly, about 7 minutes. Stir in half the bacon.
Spoon into a serving dish. Sprinkle green onions, cheese, tomatoes and bacon on top for garnish.
Expert Tips
Omit jalapeno for a milder dip.
Make the dip ahead and heat up in the oven. Add garnish at serving time.
Nutrition
*Percent Daily Values are based on a 2,000 calorie diet