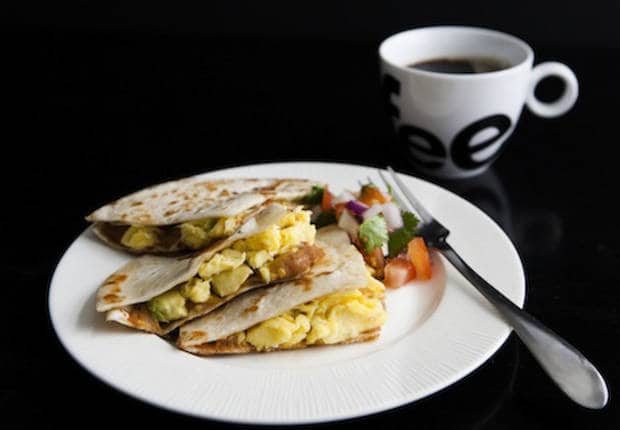 Breakfast Quesadilla
Denise Woodward from Chez Us shares a favorite breakfast meal. These easy breakfast (and fast) quesadillas are filled with creamy refried beans, scrambled eggs, cheese and avocado. Sure to please even the pickiest breakfast eater.
10 Minutes Prep
20 Minutes Total
Expert Tips
Preheat the refried beans before assembling the quesadillas, this step cuts down on cooking time.
Do not overcook the scrambled eggs as they will continue cooking during step 9.