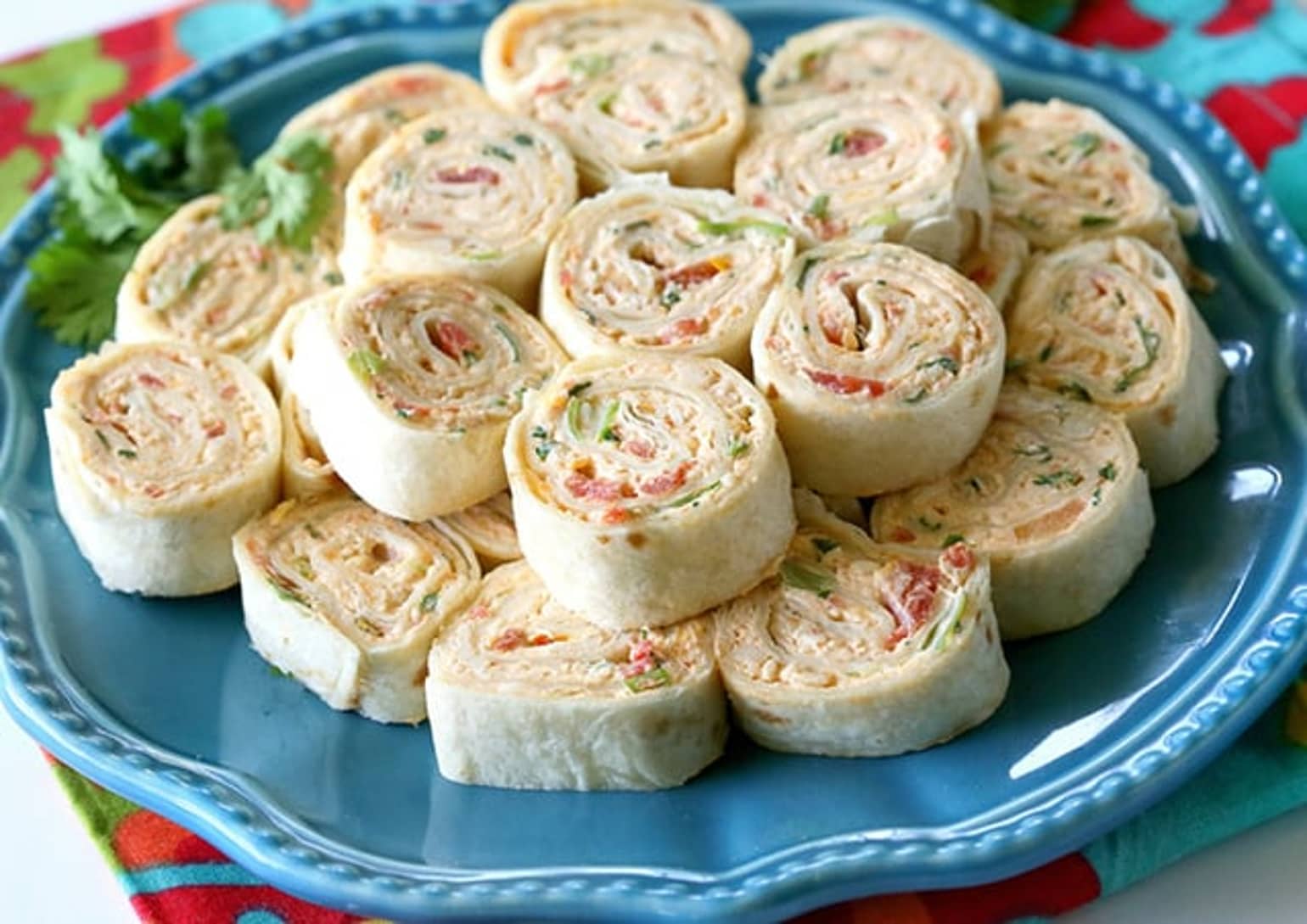 Chicken Enchilada Roll Ups
If you want a fast and easy appetizer that feeds a crowd these Chicken Enchilada Roll Ups are for you. Chill the rolls until ready to serve and then slice them up. These are sure to be a crowd favorite!
Ingredient List
2 (8-oz) packages cream cheese, softened
1 1/2 cups shredded Mexican cheese
2 tablespoons Old El Paso™ taco seasoning
2 cups shredded chicken
1 (10-oz) can diced tomatoes with green chilies, well drained
1 teaspoon minced garlic
4 green onions sliced
1/2 cup chopped cilantro
8 burrito sized tortillas
Advertisement
Recipe Continues Below
Preparation
In a large bowl, combine all of the ingredients (except tortillas) until well blended.
Spread about 1/2 cup of the mixture over the entire surface of a tortilla. Roll up tightly. Repeat with remaining tortillas.
Refrigerate until firm, at least 30 minutes. Also, if you chill longer they will be easier to cut.
Slice into 1/2 inch slices with a serrated knife to prevent crushing and serve.