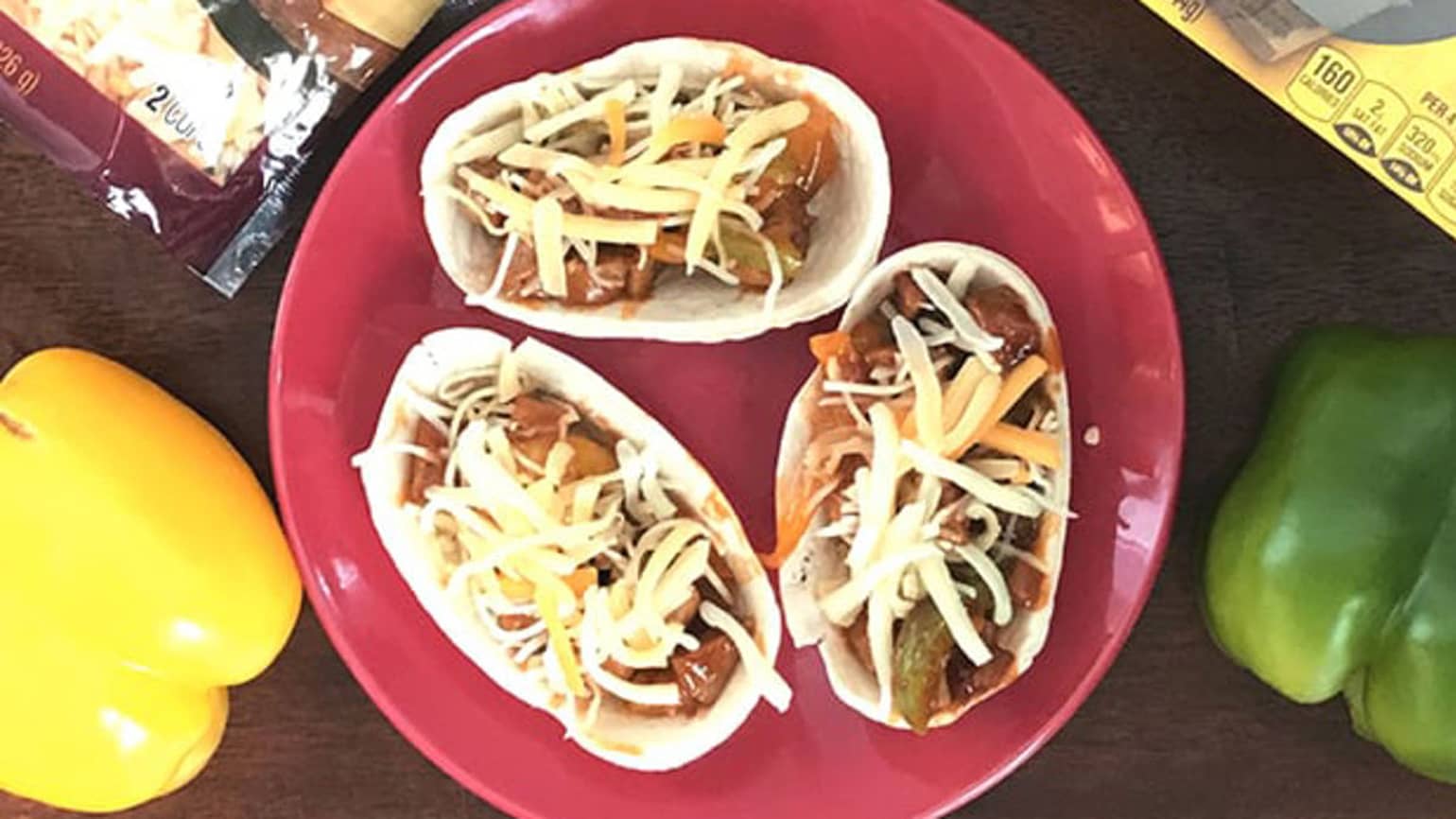 Gameday Bratco
Nothing says gameday like a Bratco! Just grill up some brats and add toppings that match your team's colors! Team spirit that you CAN EAT.
Ingredient List
1 package (14 ounces) Brats, quartered
2 tablespoons oil
1 small onion, cut into 1/2-inch strips
1 green bell pepper, cut into 1/2-inch strips
1 yellow bell pepper, cut into 1/2-inch strips
1 cup water
1 packet (1 oz) Old El Paso™ Fajita Seasoning Mix
1 package (5.1 oz) Old El Paso™ Flour Soft Tortilla Mini Bowls (12 Count)
3/4 cup Sargento® shredded Mexican cheese blend
Advertisement
Recipe Continues Below
Preparation
In nonstick skillet, heat oil over medium-high heat. Add the brats, peppers and onions. Cook until vegetables are crisp-tender and sausage is heated through.
Stir in water and fajita seasoning mix; bring to a boil. Reduce heat and simmer uncovered for 3-4 minutes, stirring often. Remove from heat.
Warm tortilla boats according to package directions.
Spoon vegetables and two pieces of brats into boats. Top each boat with 1 tablespoon cheese.
Nutrition
*Percent Daily Values are based on a 2,000 calorie diet