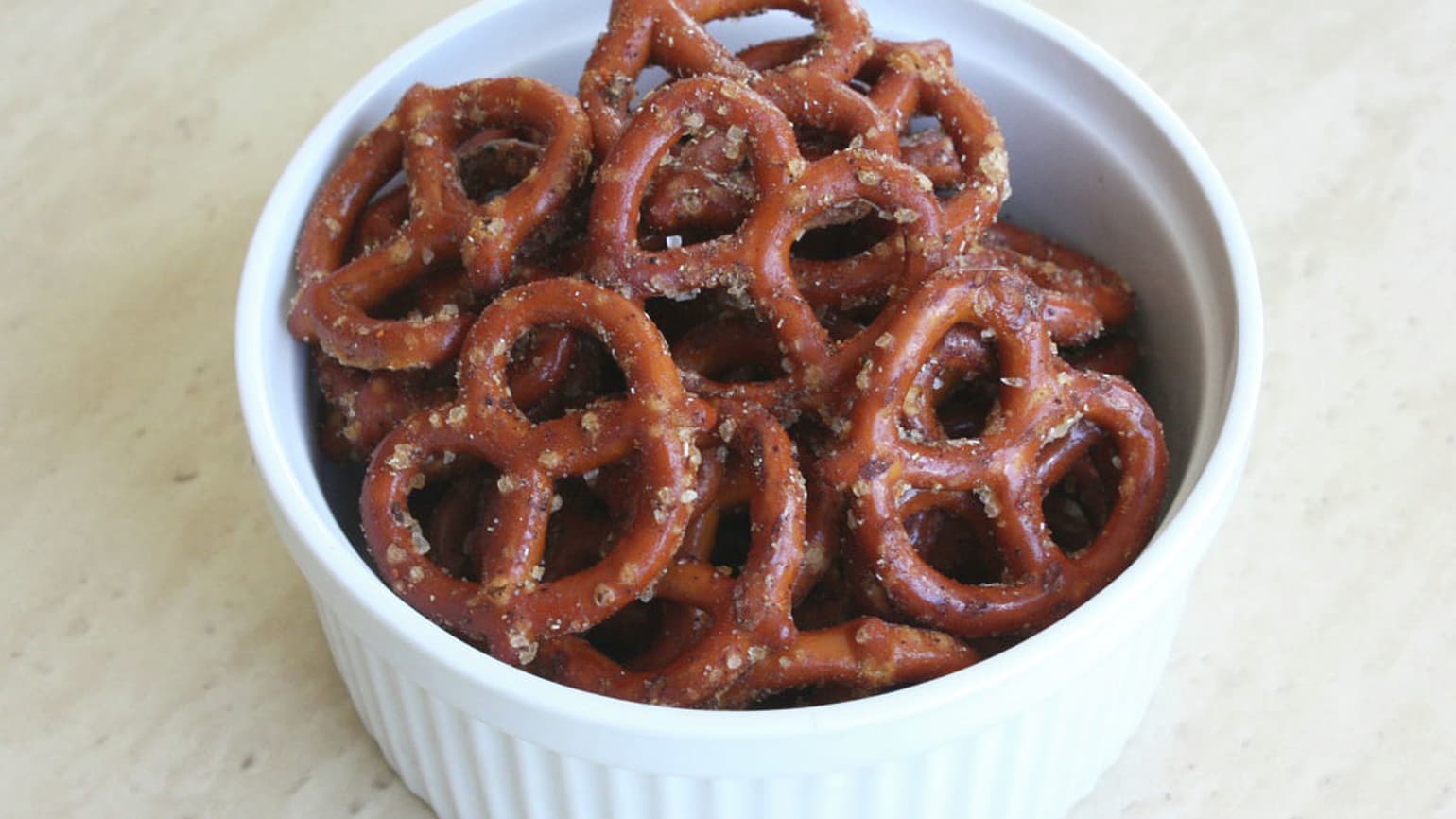 Hot & Spicy Taco Pretzels
Alicia Stoltenberg from
Everyday Home Cook
shares a favorite recipe. Spice up your next party with Hot & Spicy Taco Pretzels! These pretzels are full of flavor and are definitely addictive.
Ingredient List
1 packet (1 oz) Old El Paso™ Hot & Spicy Taco Seasoning Mix
1/2 cup vegetable or canola oil
1 (16 oz) bag mini pretzel twists
Advertisement
Recipe Continues Below
Preparation
Preheat oven to 250°F. In a small bowl, mix together taco seasoning and oil until well blended. Empty pretzels into a large bowl. Pour spice & oil mixture over pretzels and stir until well coated. Spray a rimmed sheet pan lightly with nonstick cooking spray. Spread pretzels into a single layer on prepared pan. Bake in preheated oven for 20 to 30 minutes, stirring every 10 minutes. Let cool. Store at room temperature in an airtight container.
Expert Tips
Stirring the pretzels every 10 minutes helps keep the seasoning distributed evenly as well as helps you make sure the pretzels do not get overdone.
To back down the heat, use Original seasoning instead of Hot & Spicy.
Nutrition
*Percent Daily Values are based on a 2,000 calorie diet