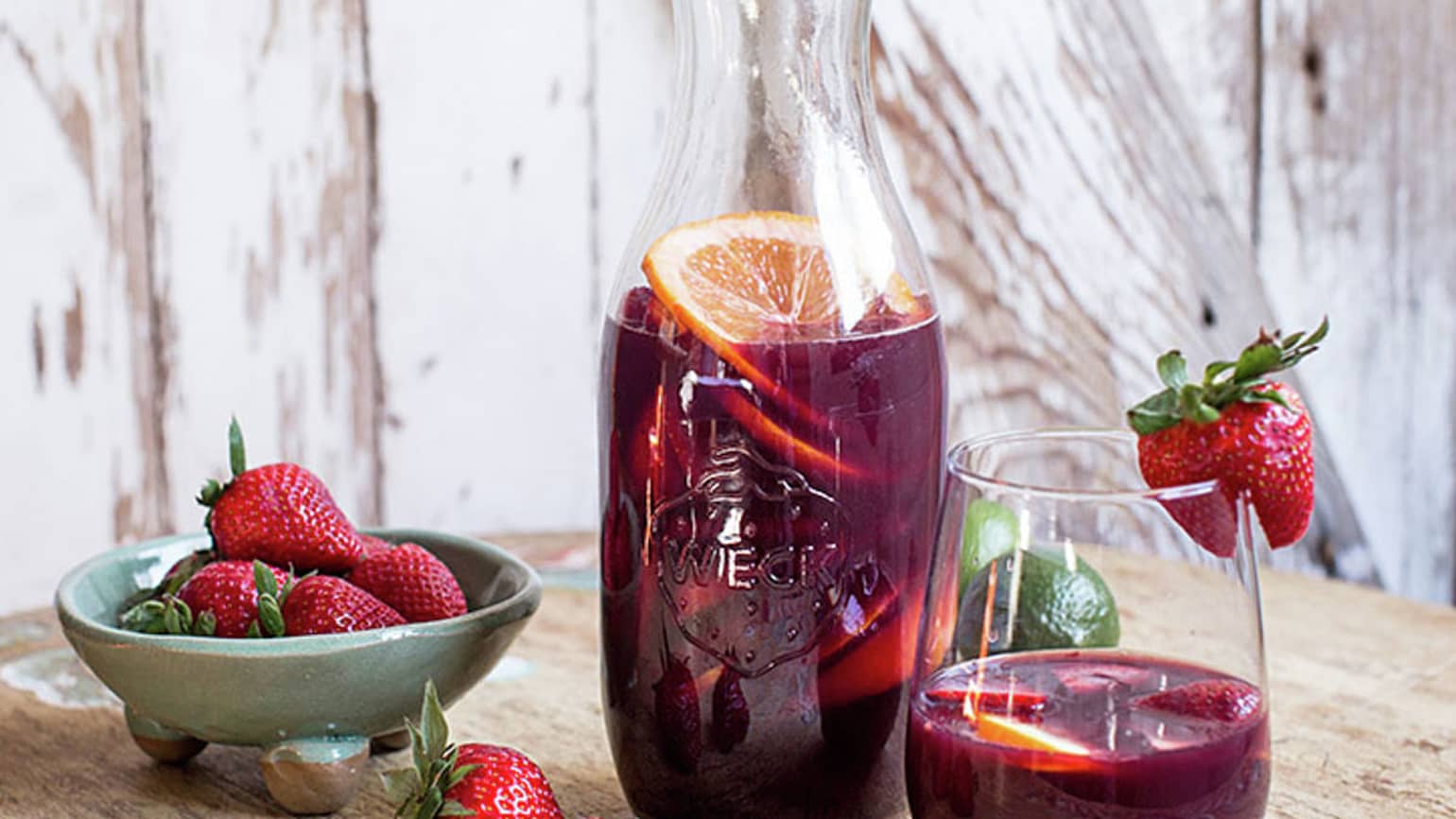 Mexican-Style Strawberry Orange Sangria
Mix up this festive sangria to celebrate Cinco De Mayo!
Ingredient List
1 (750ml) bottle Spanish red wine
1/2 cup tequila
1/2 cup Cointreau™ or triple sec
1/2 cup orange juice
1/3 cup brown sugar, adjust amount to taste
1/4 cup lime juice
1 orange, thinly sliced
1 cup fresh strawberries, stemmed and sliced
1 lime, thinly sliced
Advertisement
Recipe Continues Below
Preparation
In a large pitcher, combine all ingredients except fresh fruit. Stir to combine and then add fruit.
Refrigerate until cold. The longer it sits, the more flavor it will have, so you can make it the night before or a full day ahead if you'd like.
Expert Tips
Have fun here and add in your favorite fruits. Grapefruit, mango and pineapple would all be delicious!
Nutrition
*Percent Daily Values are based on a 2,000 calorie diet