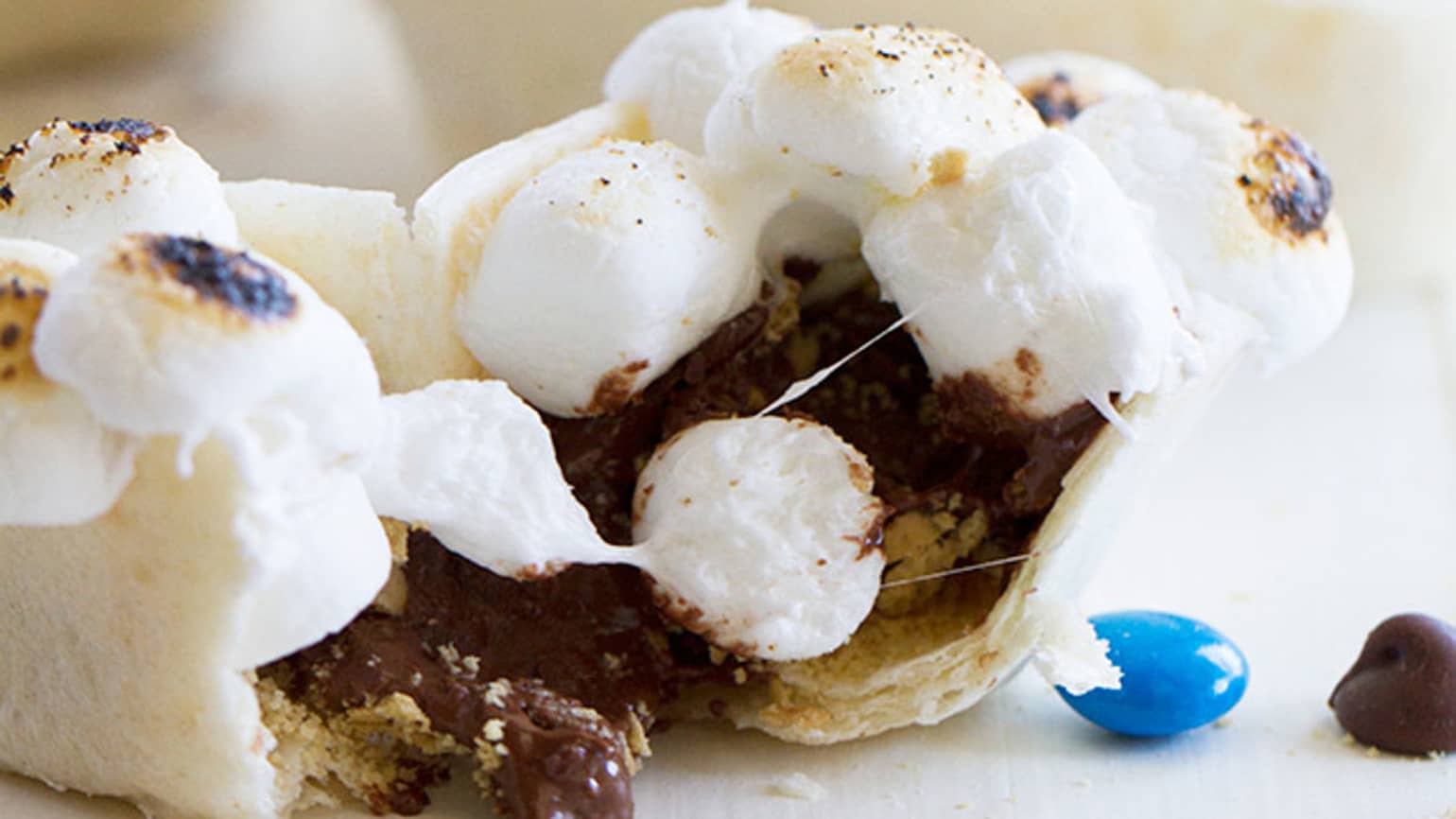 Mini S'mores Bowls
The origin of s'mores may be a mystery, but we've cracked the code on how to turn a fall-favorite treat into a year-round go-to dessert. The classic campfire snack gets a whole new twist when you make s'mores in the oven with Old El Paso™ Mini Tortilla Bowls. Great for a party dessert board or just a sweet night in with the family, Mini S'mores Bowls pile all the classic ingredients into the tortilla bowl. Crumble graham crackers, chocolate chips and marshmallows into the bowl and bake your s'mores in the oven. Put out all the ingredients on a table and let everyone make their own favorite Mini S'mores Bowl combination!
Ingredient List
1 package (5.1 oz) Old El Paso™ Flour Soft Tortilla Mini Bowls (12 Count)
4 whole graham cracker sheets
3/4 cup chocolate chips, candy coated chocolate pieces, or favorite chocolate candy bars cut into small pieces
3 cups miniature marshmallows
Advertisement
Recipe Continues Below
Preparation
Preheat the oven to 350°F.
Break each graham cracker into 4 rectangles. Crumble one rectangle into the bottom of each mini taco bowl. Top with 1 tablespoon of chocolate chips or candy, followed by 1/4 cup of miniature marshmallows. Crumble a little bit of additional graham cracker on the top. Place the bowls on a baking sheet.
Transfer the baking sheet to the oven and bake until the marshmallows are soft and slightly puffed, about 3 minutes. Remove from the oven. If desired, you can use a kitchen torch to toast the tops of the marshmallows, or place under the broiler for a few seconds (be careful as they can burn quickly). Let the bowls cool for a minute or two and serve.
Nutrition
*Percent Daily Values are based on a 2,000 calorie diet