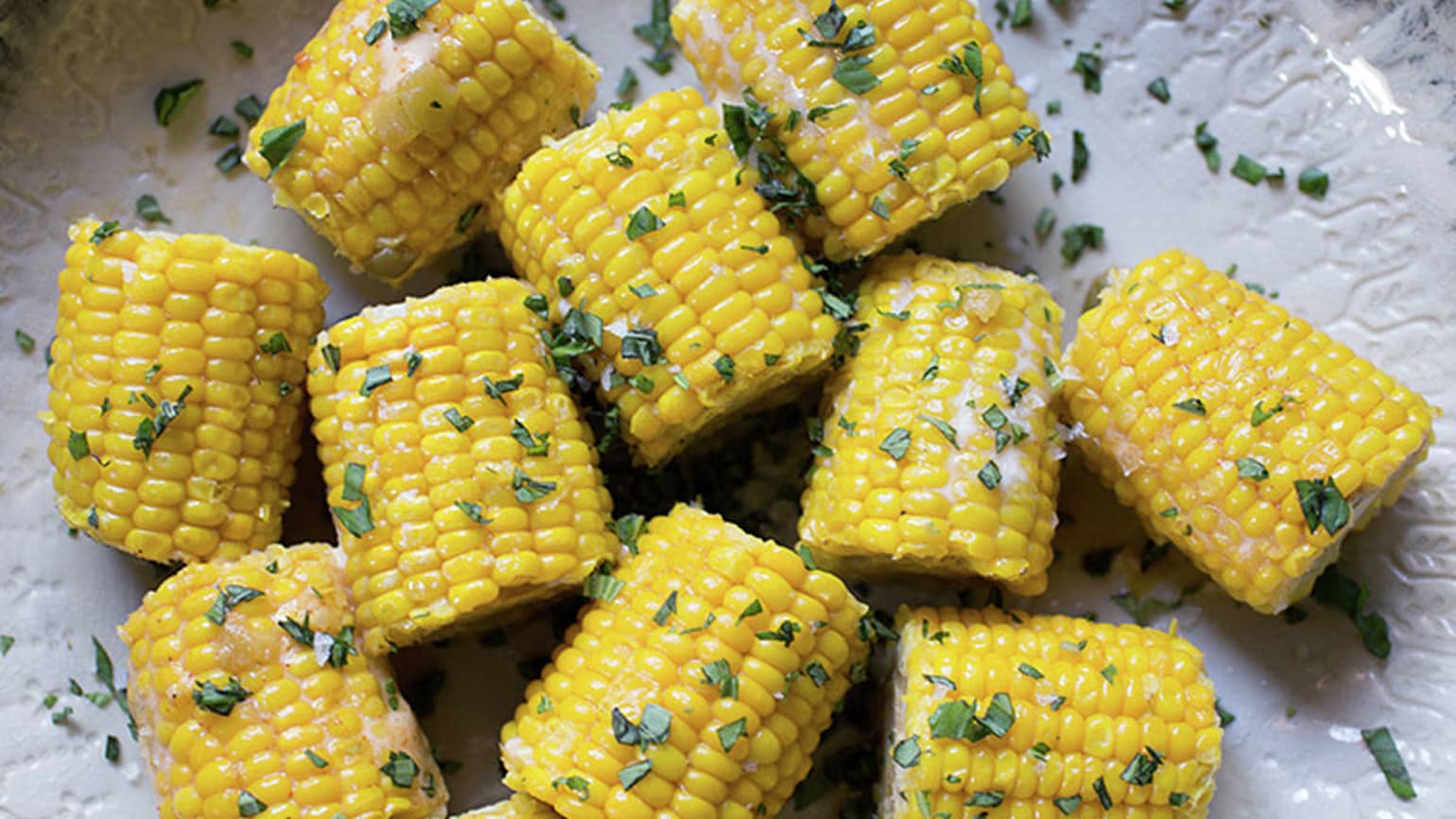 Slow-Cooker Mexican Corn
Try this easy summer side for your next BBQ!
Ingredient List
1 (12 count) bag frozen sweet corn
8 tablespoons butter, softened
2-3 ounces Old El Paso™ Green Chiles
2 teaspoons Old El Paso™ taco seasoning mix
Salt and pepper, to taste
Fresh chopped cilantro, for serving
Advertisement
Recipe Continues Below
Preparation
Add butter to a bowl and mix with the Old El Paso™ Green Chiles and Old El Paso™ Taco Seasoning. Add salt and pepper to taste.
Cut 12 squares of tin foil, big enough to wrap each ear of corn completely.
Place a piece of frozen corn on each square of tin foil. Spread a little flavored butter over each piece of corn. Wrap the pieces of corn up tightly in the foil and place in the bowl of your slow cooker. Turn the slow cooker to Low, cover and cook for 4-5 hours.
Remove the foil and sprinkle with fresh cilantro. Enjoy warm!
Expert Tips
You can flavor butter in so many different ways—get creative and try a few different flavors!
You can also use fresh corn. Just remove the husk first.
Nutrition
*Percent Daily Values are based on a 2,000 calorie diet