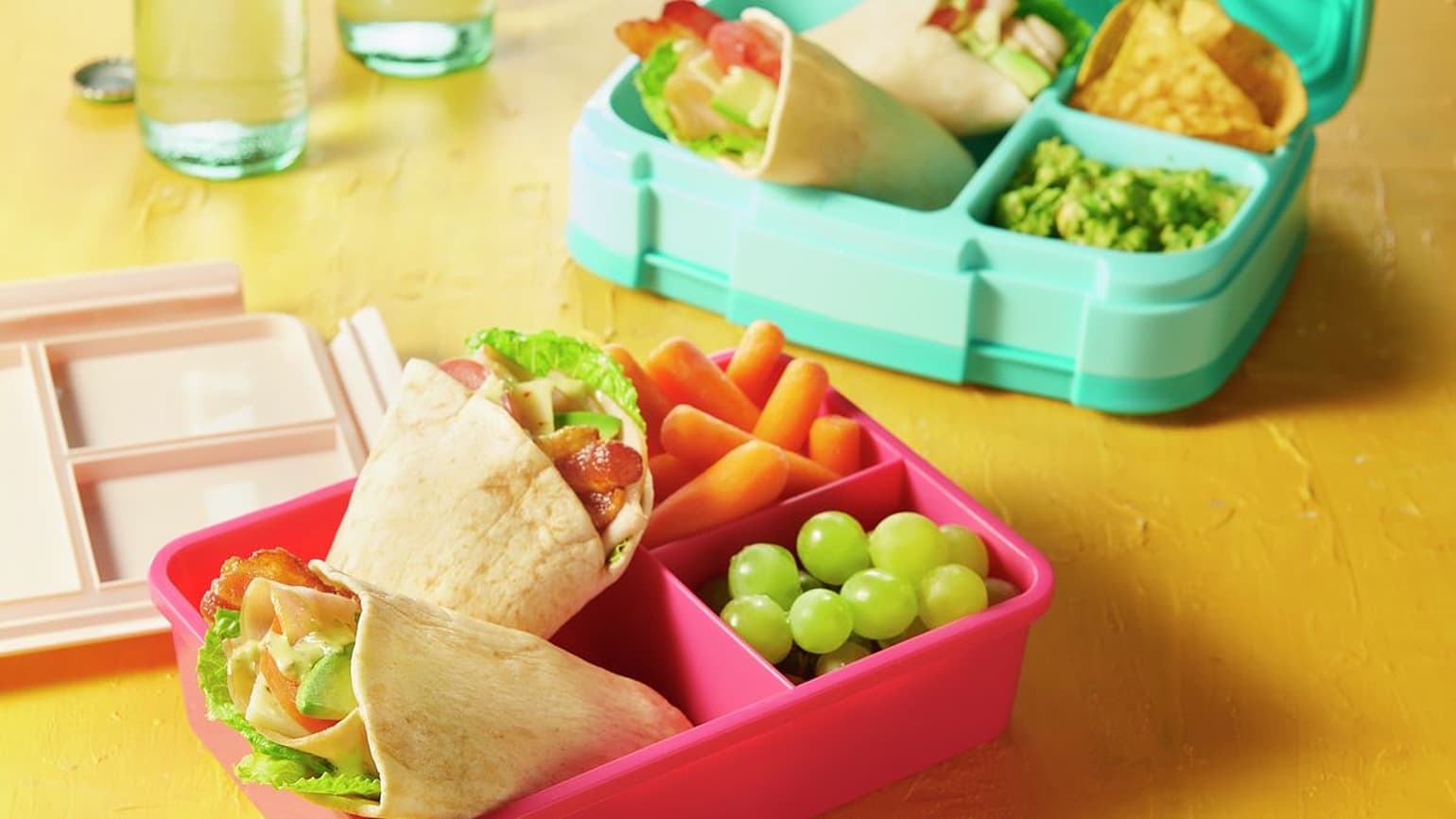 Southwest Turkey Avocado Club Tortilla Pockets
When the first hunger pang hits, this go-to tortilla pocket can be made so quickly, you'll never feel a second pang. Packed with smoked turkey, pepper Jack cheese, bacon and avocado and slathered in a creamy salsa verde, it's a hearty, mouthwatering meal to remember. And since these Southwest Turkey Avocado Club Tortilla Pockets are so easy to hold and eat, they're perfect for lunch on the go!
Ingredient List
1 package (8.4 oz) Old El Paso™ Tortilla Pockets™ (8 Count), heated as directed on package
1/2 lb thinly sliced mesquite smoked turkey
8 cooked bacon slices, cut in half crosswise
1 medium avocado, pitted, peeled and cut into thin slices
8 slices (1 oz each) pepper Jack cheese
8 romaine lettuce leaves
8 tomato slices
1/2 cup from 1 bottle (9 oz) Old El Paso™ Creamy Salsa Verde Sauce
Advertisement
Recipe Continues Below
Preparation
Stuff tortilla pockets with turkey, bacon, avocado, cheese, lettuce and tomato. Serve with sauce.
Expert Tips
Look for avocados that are firm but yield to gentle pressure. If they are not quite ripe, place avocados in a paper bag and let ripen at room temperature.
While any lettuce will work in these Southwest Turkey Avocado Club Tortilla Pockets, we like romaine the best because it adds a nice crunch to the filling and won't wilt as quickly as other lettuce varieties.
The pepper Jack cheese gives the tortilla pocket just a pleasant touch of heat, but if preferred, you can substitute cheddar or Monterey Jack.
Nutrition
2 Pockets Calories 710 (Calories from Fat 400); Total Fat 44g (Saturated Fat 18g ,Trans Fat 1/2g); Cholesterol 95mg; Sodium 1710mg; Potassium 860mg; Total Carbohydrate 45g (Dietary Fiber 4g ,Sugars 3g); Protein 32g
% Daily Value: Vitamin A 120%; Vitamin C 8%; Calcium 40%; Iron 20%
Exchanges: 2 Starch; 1/2 Fruit; 1 Vegetable; 2 Lean Meat; 1 1/2 High-Fat Meat; 5 Fat
Carbohydrate Choice: 3
*Percent Daily Values are based on a 2,000 calorie diet