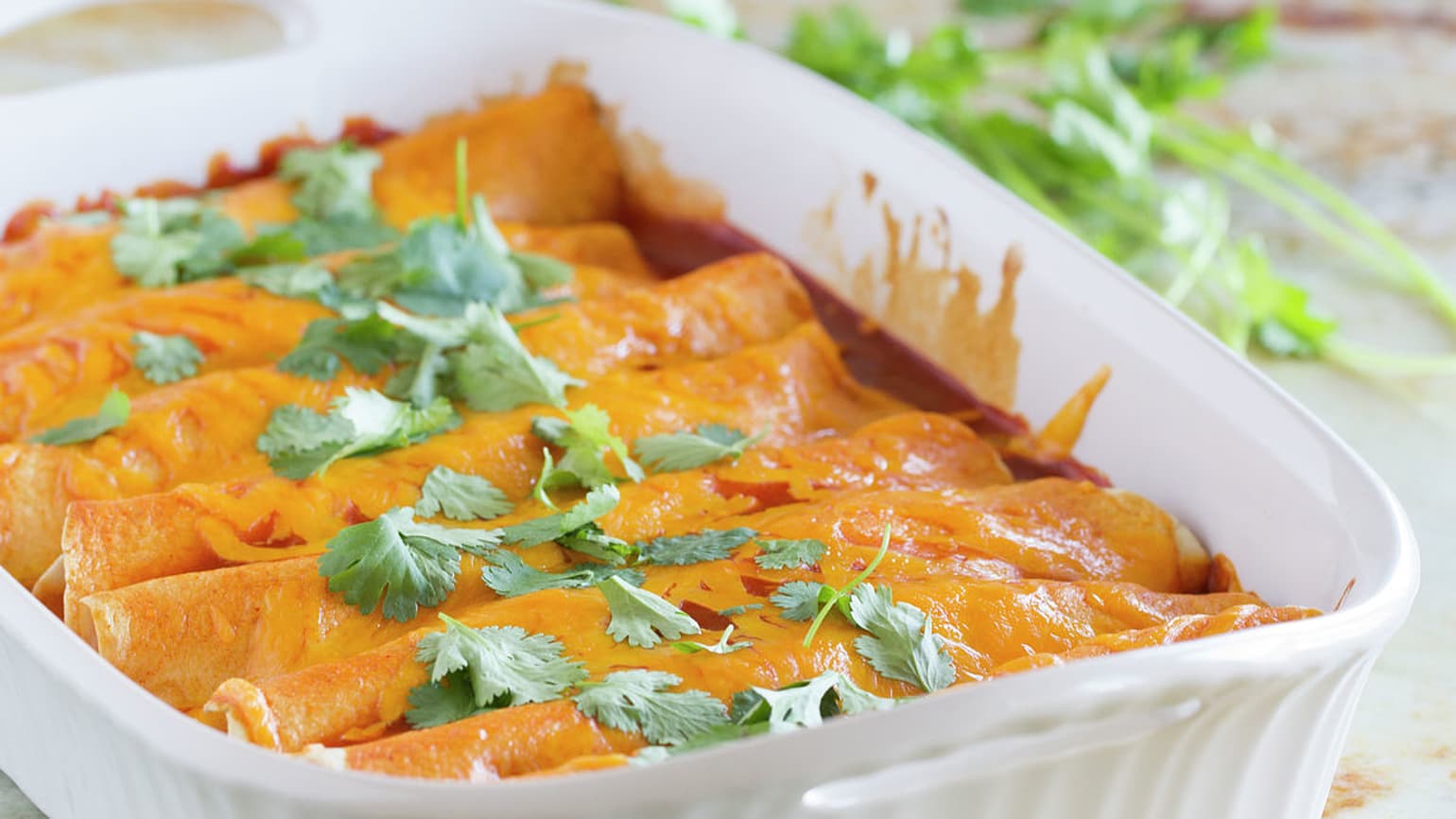 Thanksgiving Leftover Enchiladas
What are you more excited for - the actual Thanksgiving dinner, or leftovers? If turkey sandwiches have lost their charm these Thanksgiving Leftover Enchiladas are a super simple and tasty way to use up all those bits and pieces.
Ingredient List
2 cups shredded turkey
1 1/2 cups stuffing or dressing
1 1/2 cups shredded cheddar cheese
2 cans (10 oz) Old El Paso™ Mild Red Enchilada Sauce
1 package (11 oz) Old El Paso™ Flour Tortillas for Burritos (8 Count)
Cilantro
Advertisement
Recipe Continues Below
Preparation
Preheat the oven to 350°F. In a large bowl, combine the turkey, stuffing and 1 cup of the cheese. Mix to combine.
Pour about 1/3 of one of the cans of enchilada sauce in the bottom of a 9x13-inch baking dish. Tilt the dish to coat the bottom completely with the sauce.
Take one of the tortillas and spread 1/8 of the turkey mixture down the center. Roll the enchilada up and place in the prepared dish, seam side down. Repeat with the remaining tortillas and filling.
Pour the remaining enchilada sauce over the top of the enchiladas.
Top with the remaining cheese. Bake in the preheated oven until the cheese is melted and the sauce is bubbling, about 20 minutes.
Top with cilantro before serving.
Nutrition
*Percent Daily Values are based on a 2,000 calorie diet