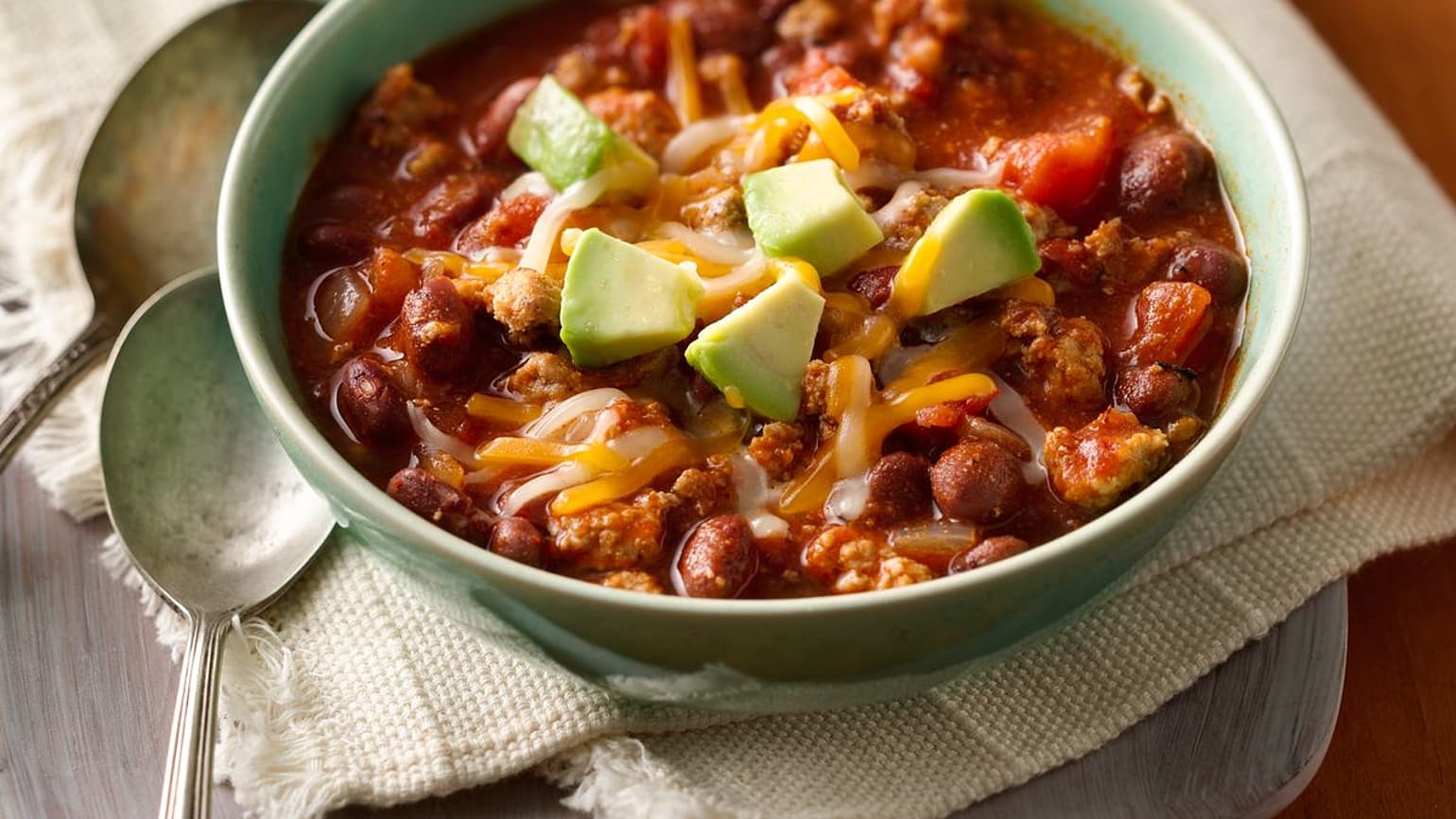 Turkey Chili
Ever wondered how to make Turkey Chili? Look no further, because we've got you covered with the very best Turkey Chili recipe around. Ground turkey gets cooked and seasoned with Old El Paso™ Chili Seasoning Mix, then combined with red beans, onion and tomatoes for a savory chili that's great on its own or served over white rice.
Ingredient List
2 lbs of ground turkey meat
2 cans of tomatoes
2 cans of red beans, strained
1 white onion, chopped
1 packet (1 oz) Old El Paso™ Chili Seasoning Mix
Advertisement
Recipe Continues Below
Preparation
Cook the ground turkey in a large pot over medium-high heat until it loses its pink color. Add the chili seasoning and 2 cups of water, let boil for 15 minutes.
Add the onion, the tomato and then the beans. Stir well and cook for 15-20 minutes at low heat.
Serve with white rice, avocado, grated cheese and chives (optional).
Expert Tips
Feel free to use beef instead of turkey.
You can use black beans instead of red beans for this ground Turkey Chili.
This Turkey Chili recipe is so easy to prepare and is the perfect addition to your collection of economical menu ideas! If you'd like, you can double the amount and refrigerate it—it'll taste even better the next day.
Nutrition
*Percent Daily Values are based on a 2,000 calorie diet