Earth Day is not only about celebration but also about protecting and preserving our planet! Let's show our kids how small, everyday actions can make a big impact with some family Earth Day activities.
MAKE A PLAN
Start by picking an activity that works with your family and is a practice you can implement throughout the year. A few ideas to consider: reusing veggie scraps, composting, recycling, upcycling, and being mindful about everyday choices!
EARTH DAY IDEAS CHEATSHEET
Here are some easy ways to help the Earth:
Save your veggie scraps: These scraps (like heads of carrots, lettuce, celery, etc.) can be reused to make homemade veggie stock. Not only is the taste amazing, but this small act cuts down on landfill waste.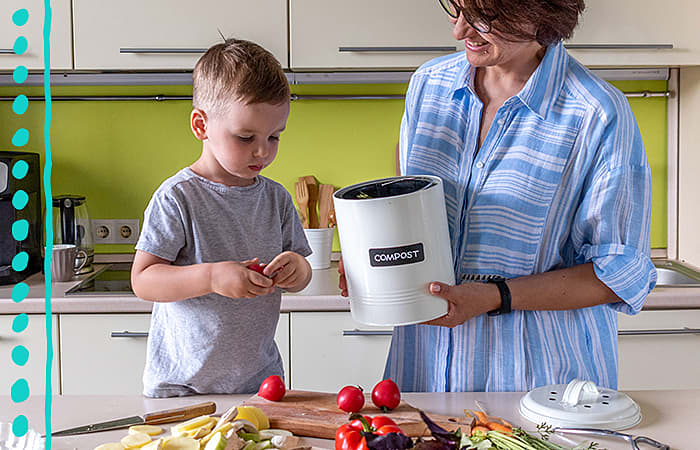 Start a compost pile: Compost piles are a great way to give back to the Earth! They help recycle kitchen waste, reduce landfill waste and add important nutrients back into the soil. Start by buying an indoor compost bin or pail and making composting a part of your family's routine.
Plant something together: Gardening is a fantastic opportunity for kids to learn about nature. Even if you don't have a garden or anywhere to plant a tree, potting a plant in your home and watching it grow can be rewarding and encouraging. After all, who wouldn't love seeing a little lima bean that they planted sprout before their eyes?
Neighborhood clean-up: What better way to keep your neighborhood clean than by spending some family time walking around the block? Grab some gloves and trash bags and see what litter you can pick up. It's a wonderful way to give back to your community while teaching your kids to love the Earth.
Make sure to recycle: There are lots of reasons to recycle! Not only does recycling reduce landfill waste, but it also helps reduce carbon emissions and converts natural resources into energy. Make sure to recycle bottles, cans, paper, and cardboard, and check your city's guidelines on recycling best practices as they can vary!
Practice upcycling: By reusing things we already have, we can cut down on air pollution, water pollution, landfill use, and even greenhouse gas emissions. Two great examples of this are reusing plastic takeout containers and handing down clothes to family and friends when you've outgrown them. This helps reduce the amount of waste we create!
Be mindful: Remember that even the smallest action can help. This can be as easy as using a reusable water bottle rather than buying disposable plastic ones, or walking to an easy-to-get-to location rather than driving.
WHAT TO MAKE TO EAT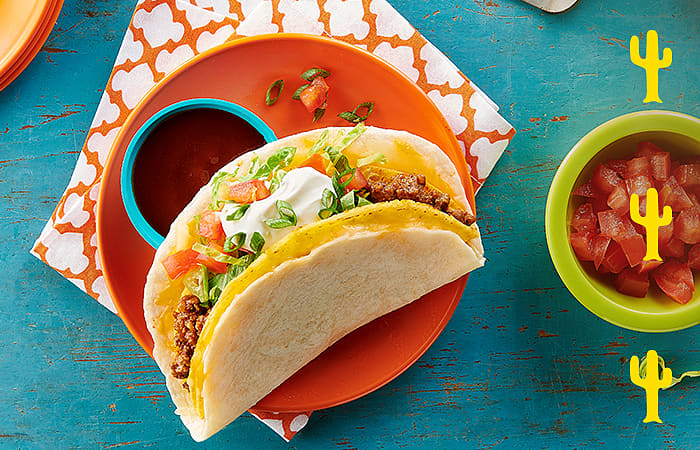 Your little ones deserve a tasty meal for all their Earth Day effort. For a crunchy twist on Tex-Mex, the kids will love, give our Beef Quesadilla Tacos a try.
ABOUT OUR PARTNERSHIP
Old El Paso is proud to continue our ongoing partnership with the LeBron James Family Foundation. Together we share a passion and a mission to bring families together and inspire the next generation of community leaders. We believe family time should be celebrated and moments shared around family meals have the power to create real positive change.