Fun Family Games to Play at Home

It can be easy to fall into the same winter routines of spending too much time staring at screens and lounging on the couch, but a new year calls for new family traditions! Why not spice things up with a little healthy competition? Plan the ultimate day of indoor games where the only rule is: Have fun! As part of Old El Paso's partnership with The LeBron James Family Foundation, you're invited to Celebrate Family Time with fun-filled dinner and activity ideas. For inspiration on how to host your own family games day at home, read on!
How It Works
The first step is planning and picking the games! Ask everyone what kinds of games they're interested in, and be sure to keep ages and difficulty levels in mind so that everyone can have fun. Then it's time to pick teams! To keep things fair, try picking names out of a hat. Next, let the teams decide on a name, uniform, mascot and more. This could be as elaborate as wearing matching colors or costumes or as simple as "team inside-out shirts." Don't overthink it, but invite the kids to get creative.
Before the indoor family games begin, make sure you decide on an activity for your opening ceremony! Maybe it's simply everyone cheering or a family member singing a song!
What to Play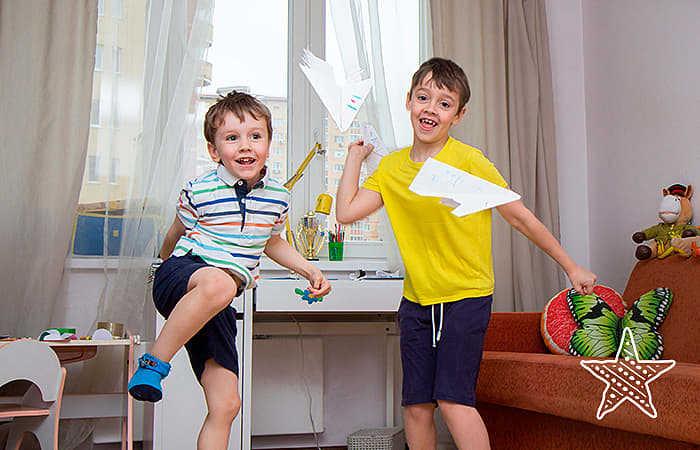 There are no limits to the fun family games to play at home you can dream up, but here's some inspiration to help you get started.
Create a bowling alley: why not line up old soda or water bottles as your pins or even stuffed animals. Then use a ball lying around the house to knock them down.
Paper airplane competition: you could get as creative as each team looking up a tutorial on the internet or going with a classic design and winging it, pun intended! What team's plane will fly the furthest?
Build an obstacle course: create the ultimate course in your home. Use pillows to jump over, tables to crawl under or even a bright blanket or towel as 'lava'... touch it, and you're out!
Drum up a Closing Ceremony: Have the kids help you whip up some homemade medals or trophies out of paper, popsicle sticks, or paperclips to create an epic reward. Avoid hurt feelings by making sure everyone gets one!
What to Make
After a fun family game, we're sure you've worked up an appetite. Whip up our Loaded Chicken Totchos for a dish the whole family will love.
About Our Partnership
Old El Paso is proud to continue our ongoing partnership with the LeBron James Family Foundation. Together we share a passion and a mission to bring families together and inspire the next generation of community leaders. We believe family time should be celebrated and those moments shared around the family meal have the power to create real positive change.