November is the perfect time to practice gratitude and reflect on what your family is thankful for. This aligns closely with The LeBron James Family Foundation's values of showing appreciation to the supportive people in your life. This month, we invite you to Celebrate Family Time with a special fall family night complete with a giving thanks activity and heart-warming meal.
How It Works
Spend a night around the dinner table talking as a family about the people, places and things you're grateful for. Discuss ways you can show gratitude to others, such as writing them a letter, acts of service, giving back to your community or just with a simple phone call to say, "Thank you."
Activity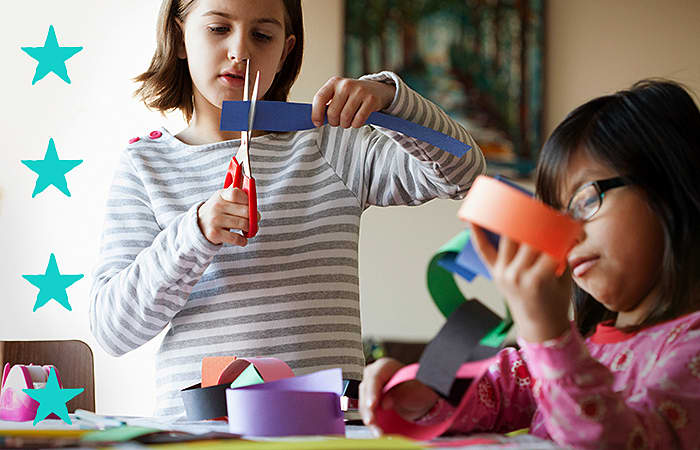 After talking about gratitude, now it's time for a fun 'give thanks' craft. Creating a Thanksgiving paper chain is a fun way to teach kids about being thankful, even for the little things in our everyday lives. To make one, have everyone in your family write down one thing they're grateful for on a strip of colored paper. Then use glue or tape to link the paper strips together. Ask everyone to add a link each day leading up to Thanksgiving. By the time the holiday comes around, your family will have a festive garland to display—and a sweet reminder of all you're thankful for as a family.
What to Make For Dinner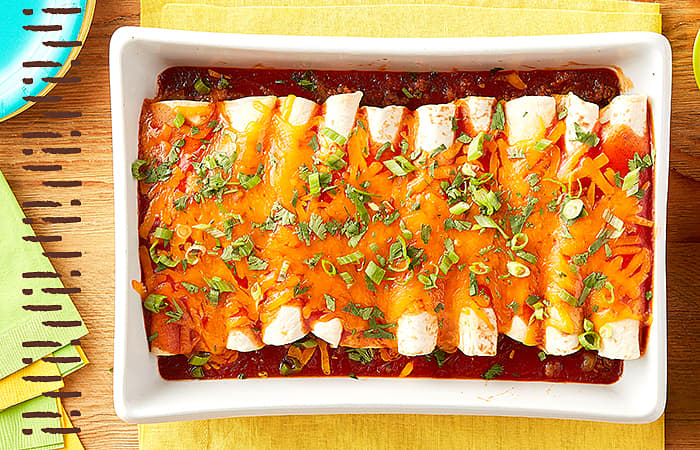 Our Classic Beef Enchiladas recipe is the perfect dinner to share as a family. Plus, here's an idea: Make a double batch and deliver it to a teacher, friend, neighbor or extended family member, someone in your community that you want to show some gratitude to.
About Our Partnership
Old El Paso is proud to continue our ongoing partnership with the LeBron James Family Foundation. Together we share a passion and a mission to bring families together and inspire the next generation of community leaders. We believe family time should be celebrated and that moments shared around the family meal have the power to create real positive change.