Plan Your Fall Family Fun

It's the perfect time of year to get out and bond with your family. Plan your family's next adventure using these tips to make the most of the beautiful fall season.
Getting Started
Check your local forecast and find a day that works for everyone. The golden hues of fall can make for epic photos and with the right activity you'll want to capture every moment.
Picking the Right Narrative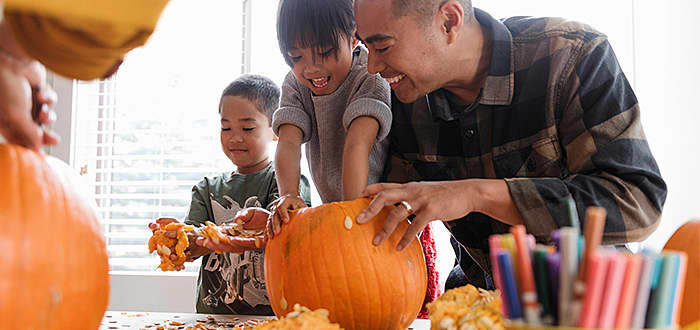 Not all activities are the same especially when you take into account where you live. Here are a few classic outings your family will love.
Visit a Pumpkin Patch: Picking out the perfect pumpkin for your home is always a blast. Plus, carving and decorating your picks makes for an excellent family activity later.
Explore a Corn Maze: Invite your family to help solve a puzzle as a team. You can even up the ante with a spooky maze (make sure it's acceptable for all ages).
Go Hiking: Immerse yourself in nature by exploring your local trails or nearby parks. Along the way you can collect leaves and other decorative items for your upcoming centerpiece.
Try Apple Picking: Pick apples and sample delicious ciders with your favorite people at your local orchard.
Take a Hayride: Kick back and soak up the fall weather on a classic family hayride. Be sure to wear suitable clothing to maximize you comfort.
What To Make For Dinner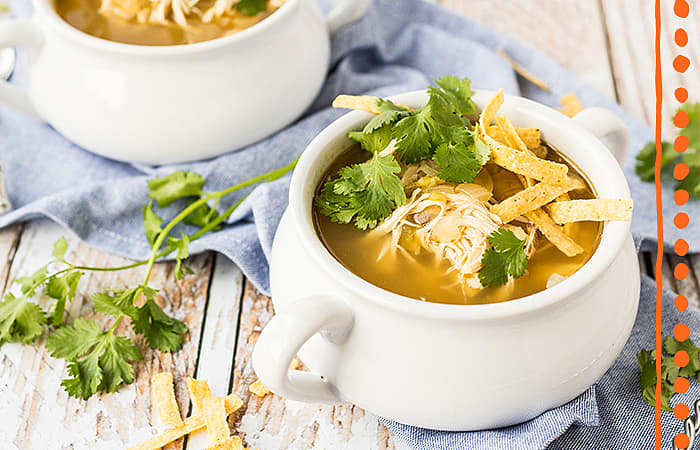 End your night with a delicious and warm bowl of Slow-Cooker Enchilada Soup. Prep this meal beforehand so it will be ready for you when you get home.
Snap pictures of your fall outing and share your Old El Paso family fun with us on social.
About Our Partnership
Old El Paso is proud to continue our ongoing partnership with the LeBron James Family Foundation. Together we share a passion and a mission to bring families together and inspire the next generation of community leaders. We believe family time should be celebrated and that moments shared around the family meal have the power to create real positive change.