Painted Rock Family Scavenger Hunt

Searching for some summertime family fun? Why not plan a painted rock scavenger hunt? It's a low-cost activity that's sure to create a memorable day together.
Follow these tips for a successful indoor or outdoor scavenger hunt. We'll show you everything you need for an entertaining family activity that ends with a rewarding meal — from a scavenger hunt for painted rocks while you enjoy the weather to some tasty recipe inspo the family will love!
How to paint rocks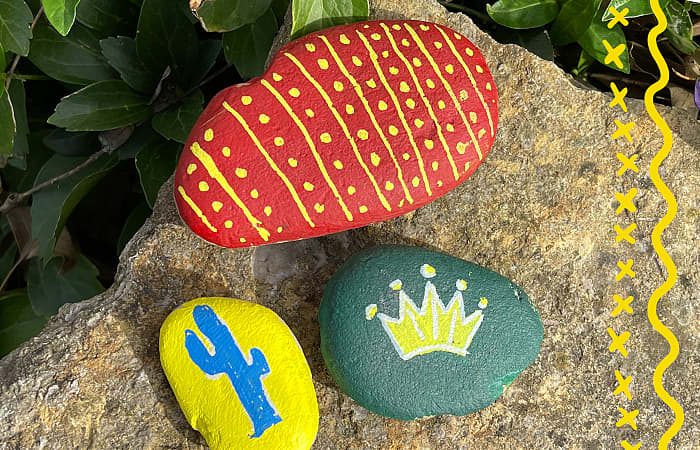 This has become a popular craft idea for all ages because it's easy, fun and doesn't require a lot of materials. First, you'll need some smooth stones. You can buy these from home improvement stores, or you could use rocks your kids find on hikes, in gentle streams or your backyard. Clean the rocks to make sure they're free of debris then get painting. Encourage your little ones to decorate their rocks with fun designs and different colors. They'll have a blast getting creative!
Pro Tip: Keep a lasting memory of your family fun by placing your painted rocks in your garden or front yard after your scavenger hunt.
Supplies you'll need
Acrylic paint or patio paint
Paintbrushes
Smooth, cleaned rocks
Acrylic varnish as a final coat
Choose a location
You'll want to choose a safe location for your scavenger hunt. This could be at your home, in the park or throughout your neighborhood. And your scavenger hunt can be as big or as small as you need it to be because all you need is fun hiding places. Here are some ideas for where you can hide your clues and painted rocks:
Under park benches
Next to trees
In your garden
Playrooms
On their pillows
In the refrigerator
The front porch
Create a list of clues
Once you've selected your family scavenger hunt location, write out a list of clues, then hide them in various places, along with the painted rocks. If you do an at-home scavenger hunt, try some rhyming hints like these:
"Finding your first clue will be a joy. You'll find it by your favorite toy."
"If you found this clue, you answered right. Now go to where you sit at taco night."
"You're finding clues like it's a breeze. Discover your prize under the trees."
Celebrate with a family meal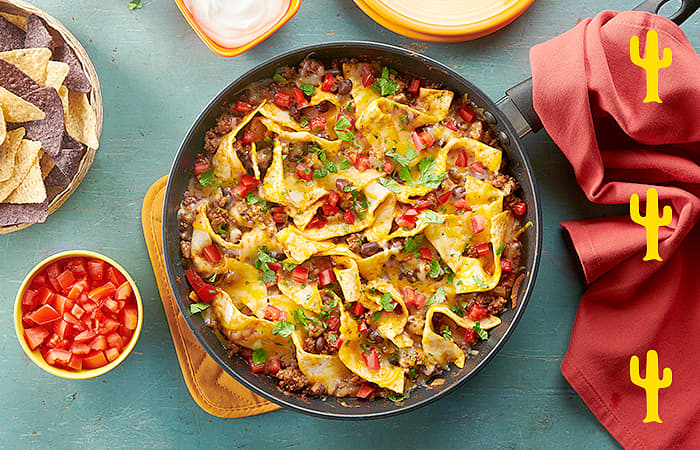 After plenty of fun in the sun, what could be better than capping off the day with a comforting family meal? Celebrate a successful family scavenger hunt by whipping up an Easy Beef Burrito Skillet. It's sure to please picky eaters and goes from stove to table in 30 minutes.