Valentine's Day Family Date Night

No need to stress over what to do with kids on Valentine's Day! We've got you covered.
Why not make Valentine's Day extra special this year with some at-home magic? Grab the kids, let your creativity soar, and transform a room in your house into the ultimate restaurant. We've got everything you need to foster lasting memories, from designing the menu to creating the perfect ambiance. As part of Old El Paso's partnership with The LeBron James Family Foundation, you're invited to Celebrate Family Time with this fun Valentine's Day activity. Now, let's jump in!
How It Works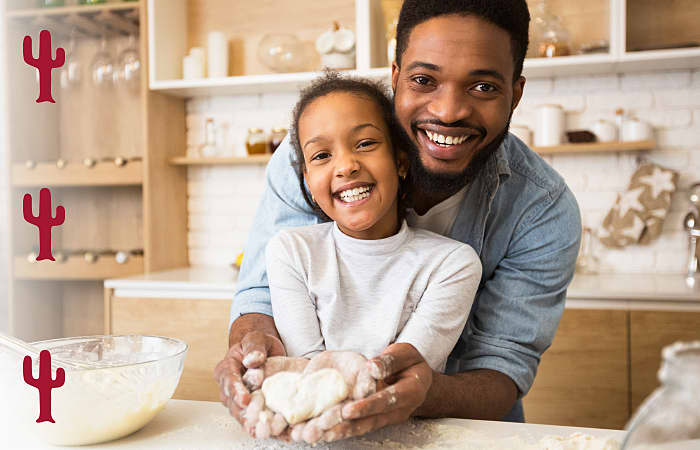 Enjoy Valentine's Day dinner with the kids in your at-home restaurant! Spend the meal talking about what you love about each other. Use words your kids are familiar with, but if you sneak a bigger word in, use it as a teachable moment and explain it to them.
Activity
Setting up your restaurant is easier than you think!
Name the restaurant and create custom menus: Grab the kids and get to brainstorming the name of your restaurant—it could be a place or even after the family pet. Once you have a name, have the kids create the menus! Try cutting them into a heart shape or even decorating them with construction paper and crayons.
Curate a playlist: Let your kids add some of their favorite songs to a playlist for some dinnertime ambiance.
Get cooking: Cooking with kids on Valentine's Day can be as simple as letting them stir in the seasoning, roll up the dough, or drizzle the sauce on top!
Set the table: Help your kids learn the proper way to set the table and show them where each utensil, napkin, and plate goes.
Make it sweet: Order a dessert or whip up some easy treats for a sweet surprise.
Clean up: As a family, clear the table and do the dishes!
What to Make For Dinner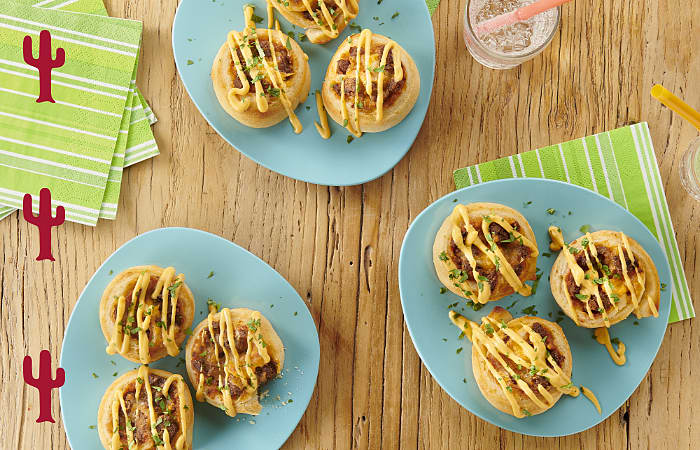 For an easy and tasty meal that the kids can help with, make our Taco Pizza Pinwheels. Between the ground beef and the classic taco toppings, your kids will love the dish.
About Our Partnership
Old El Paso is proud to continue our ongoing partnership with the LeBron James Family Foundation. Together we share a passion and a mission to bring families together and inspire the next generation of community leaders. We believe family time should be celebrated and moments shared around family meals have the power to create real positive change.