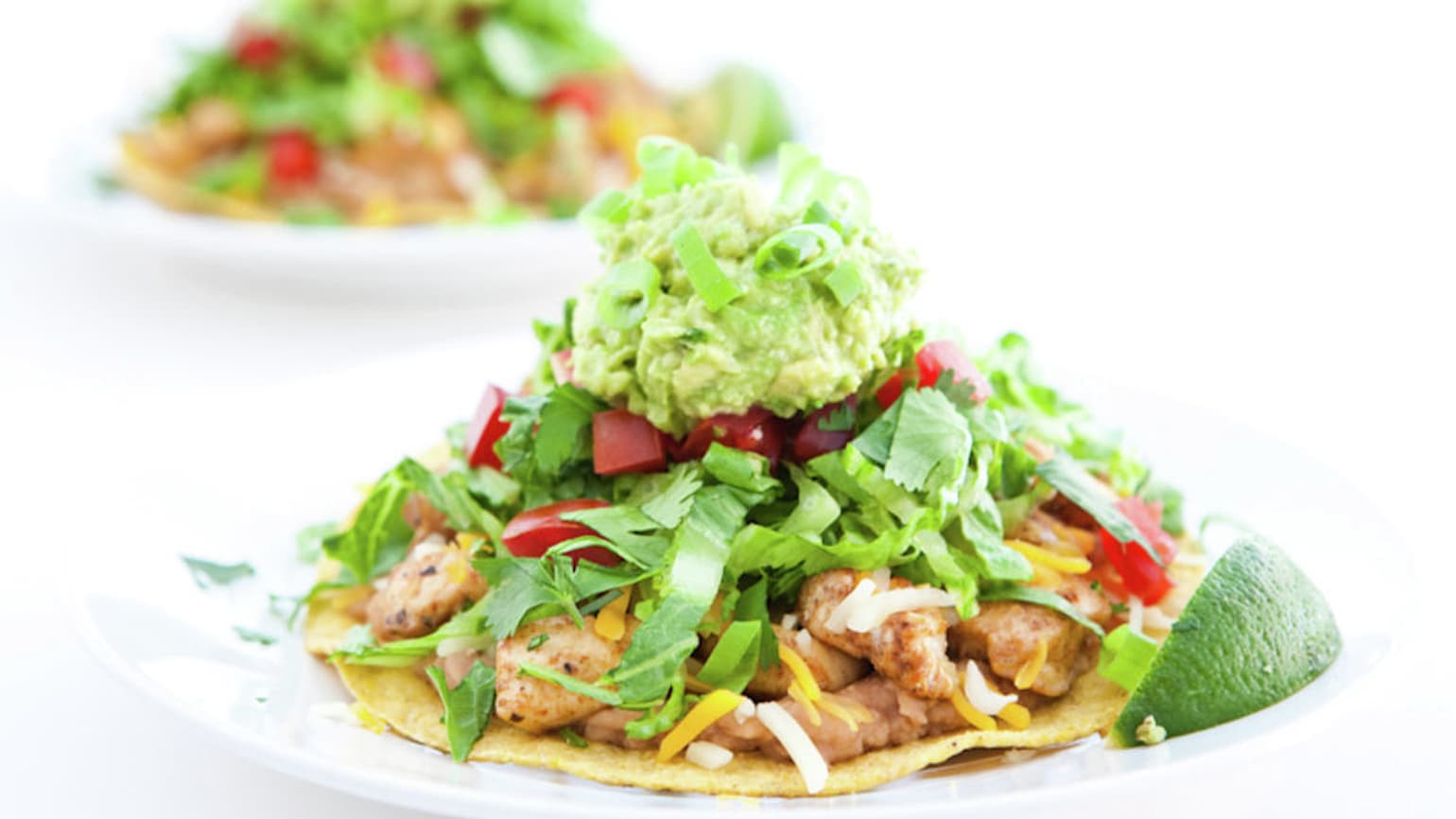 Chipotle Chicken Tostadas
Blogger Angie McGowan of
eclectic Recipes
shares Chipotle Chicken Tostadas recipe.
Ingredient List
1 1/2 lbs boneless skinless chicken breasts, cut into cubes
1 tablespoon chipotle chili powder
1 teaspoon salt
1 teaspoon pepper
1 tablespoon olive oil
3 hass avocados
1 box (4.5 oz) Old El Paso™ Tostada Shells (12 Count)
1 can (16 oz) Old El Paso™ Traditional Refried Beans
1 cup shredded cheddar cheese
3 cups shredded lettuce
2 cups chopped tomato
1/2 cup chopped fresh cilantro
1/2 cup chopped fresh green onions
2 limes, cut in wedges, plus 1 whole lime
Advertisement
Recipe Continues Below
Preparation
Heat skillet over medium heat. Add cubed chicken, chipotle chili powder, salt and pepper to a large bowl. Toss well to coat. Drizzle skillet with olive oil and add chicken. Cook for 10 – 12 minutes, or until chicken is cooked through and no longer pink.
Halve avocados and remove pit. Scoop out flesh and mash with a fork in a small bowl to make guacamole. Add the juice from one of the limes and mix well.
Heat re-fried beans until hot in a small saucepan. Spread beans on tostadas in a thin layer. Top with cubed cooked chicken and shredded cheese. Then top with lettuce, tomato, guacamole, fresh cilantro and green onions. Garnish with lime wedges and serve.
Nutrition
*Percent Daily Values are based on a 2,000 calorie diet