How to host a taco Tailgate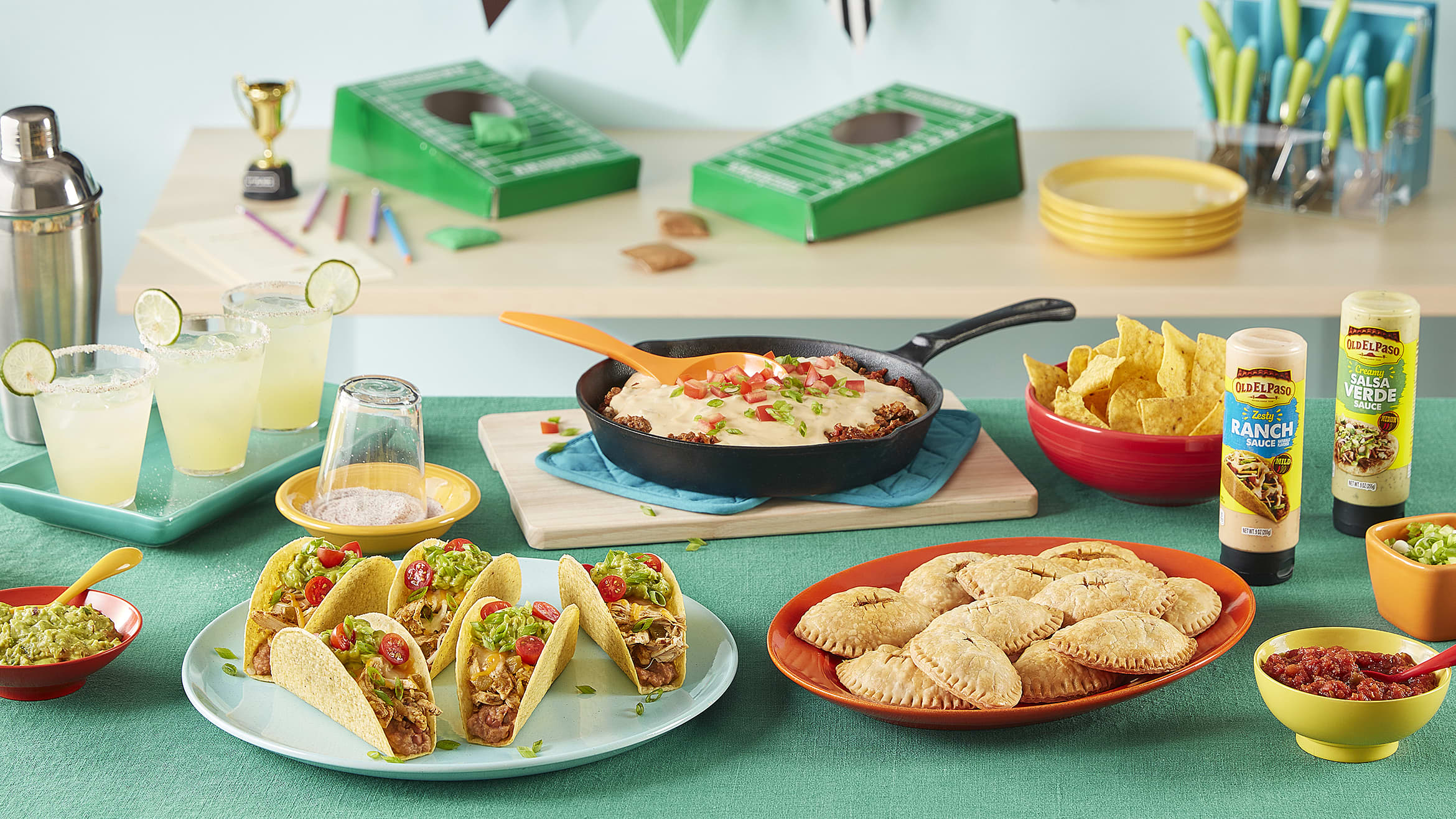 Taco Tuesdays and tailgates have a lot in common. When done right, they can unite friends, families, fans and even the fiercest of rivals. If you're counting down to gameday, you've come to the right place. We'll set you up with an unstoppable game plan to help you focus on the game and not hosting.
CHECK THE SCHEDULE
All games are worthy of a tailgate, but some are more exciting than others. Check your team's schedule and find a big game everyone can celebrate. However, those in attendance are more important than the matchup. Coordinate with your guests for a sellout crowd at your gathering.
PERFECT THE SPREAD
Once you schedule a gameday, start planning your taco tailgate menu. Be it a walkup taco bar, specialty bowls (link to bowl season article), Tortilla Pocket filling station or a game-winning spread; you can't go wrong with gameday Tex-Mex.
CALL FOR PLAY
While the game is the focus, there are plenty of breaks in play that are optimal for group activities. Traditional tailgate games like cornhole, ladder golf and yard pong are a guaranteed hit, but trivia, card and board games are a great way to keep everyone entertained. Don't have any tailgate classics? Ask your guests! Cornhole boards have been known to gather dust in the corners of a garage.
HALFTIME ADJUSTMENTS
Come halftime, call an audible and transition to snacks, appetizers and treats to keep things interesting. A slight change of pace will help you and your guests avoid a midgame lull. These easy Tex-Mex recipes are always crowd-pleasers.
THE HOME STRETCH
Not everyone will stay for the entire game, so capture moments early and often. Then share your highlights with us @OldElPaso for a chance to be featured on our channels.