Taco Night Essentials
Planning a taco night at home is the perfect recipe for great family time, and we have all the tasty tips to make your taco night exciting, delicious and memorable. From easy to fill, easy to hold taco shells to savory fillings and fresh toppings, we've made it simple to bring your taco night to the table. Check out some of our favorite taco night recipes and get inspired to make it your own.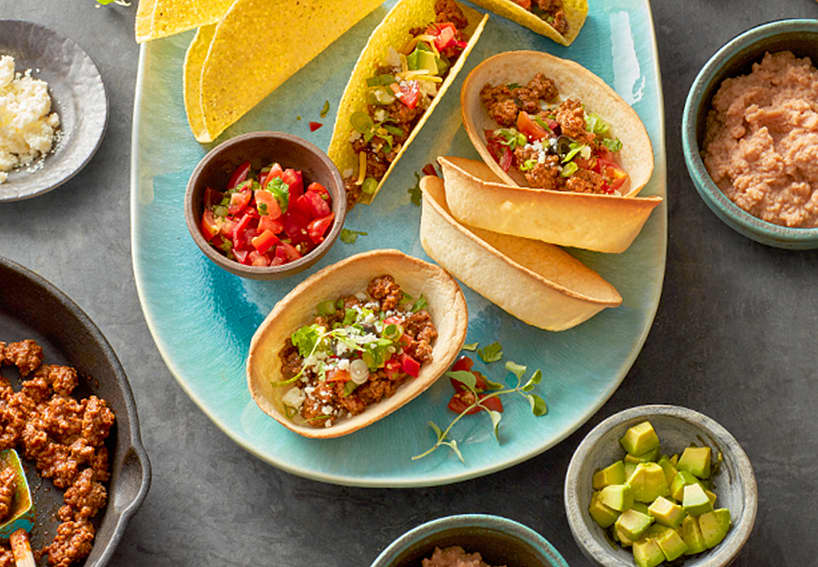 Taco Shells & Boats
The first decision to make is the age-old debate - hard shells or soft shells. The good news is, you don't have to choose! Provide both options for any recipe and even plan a taco night where both shells are used simultaneously, try
Double Layer Tacos
.
The more toppings you can fit, the more delicious you make every bite. Plus, you can talk, walk and eat without losing a tasty ingredient when you use Old El Paso Tortilla Bowls.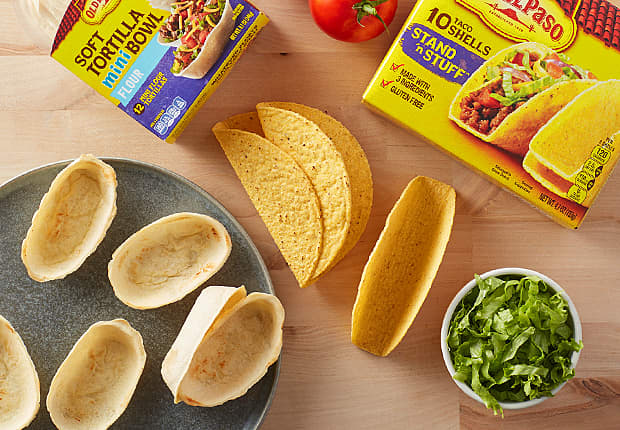 Fillings
Whatever your favorite filling; chicken, steak, pork, ground beef, fish –the options are endless. Try having multiple fillings available if you're creating a taco bar. For those who prefer to enjoy vegetarian tacos, keep a few options available, like plant-based burgers or bean tacos.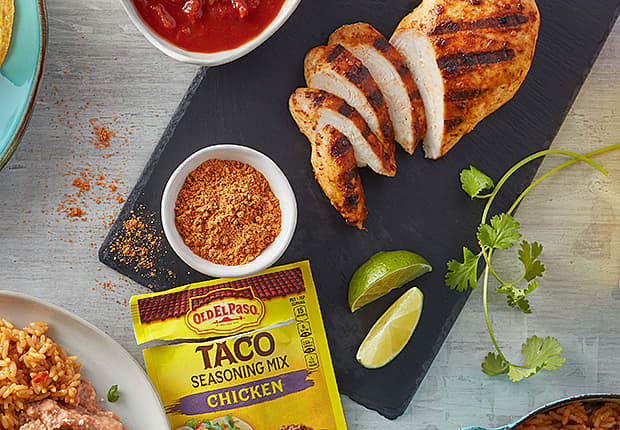 Toppings
Let your taco night creativity shine when it comes to toppings. Our favorite tip for elevating your taco experience is to use fresh herbs. Cilantro, oregano, and parsley all go well with Tex-Mex food and bring bright color and an elevated flavor to the standard taco night experience. If you want to mix it up, you can even try mint or chives; this recipe has both: Chicken Taco Bowls with Mint and Chive Chimichurri.
Get cheesy, but in a cool way. Keep in mind that certain cheeses work best with tacos. There's the standard grated Monterrey Jack or cheddar, but consider trying something new. Queso fresco and cotija are crumbly cheeses with bold flavor that work well. Or try manchego cheese, a Spanish cheese originally made from sheep's milk.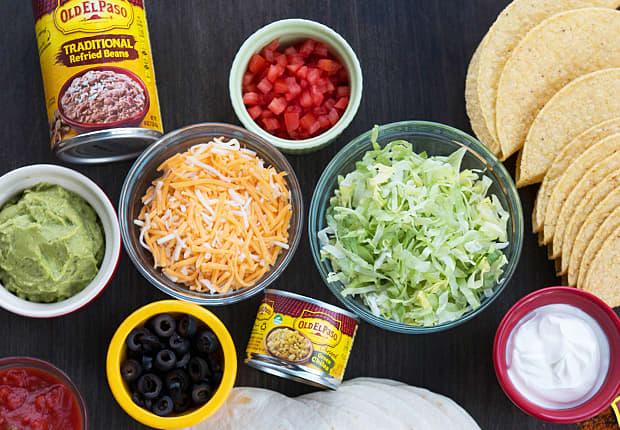 Other toppings to consider:
Chopped onions or scallions
Corn
Sour cream
Guacamole
Refried beans
Lettuce
Bell peppers
Jalapenos
Salsa
Sauces
Try any of our Old El Paso salsas like Creamy Salsa Verde or Zesty Ranch Sauce.
Taco Night Recipes
Keep it easy and delicious with these family-favorite taco recipes.