Bowl Season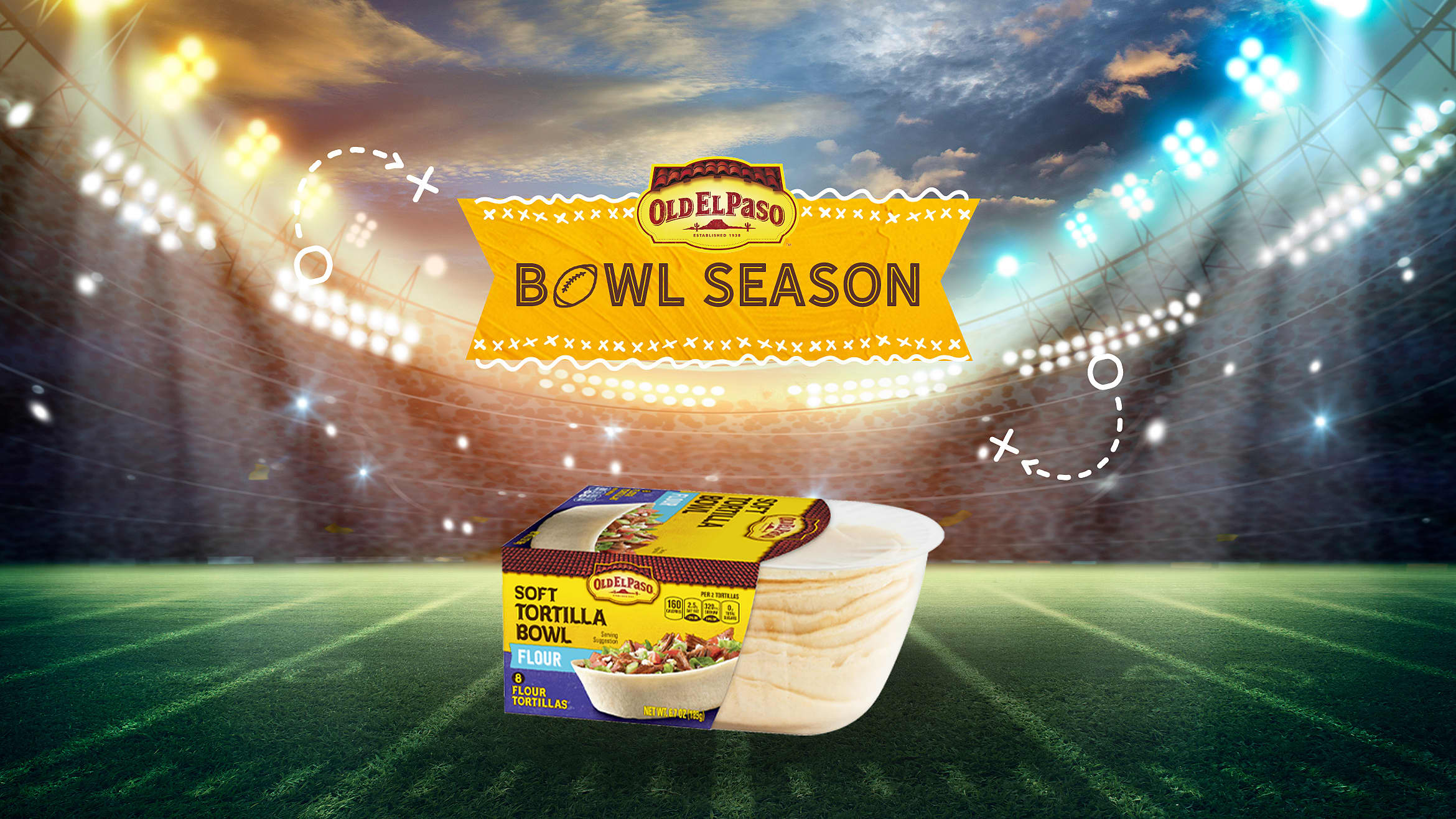 The college football season has come to a close, making this a time to reflect on the top tailgate performers of the year. Our committee of passionate fans made bowl selections based on various factors: strength of recipe, display style and flavor performance. Which recipe will rise above the rest? That's for you to decide. Welcome to Bowl Season.
Taco Bowl Watch Parties
Primetime matchups are the perfect times to get the fam-base together for a night of cheering, even if your team isn't headlining. All it takes is good food, a competitive game, and the right people around you. Need help with setup and apps? Read our Winning Gameday Recipes article to get the upper hand on your hungry competitors.
Bowls to Watch
When you settle in for a big game, it's imperative to have a bowl recipe to match.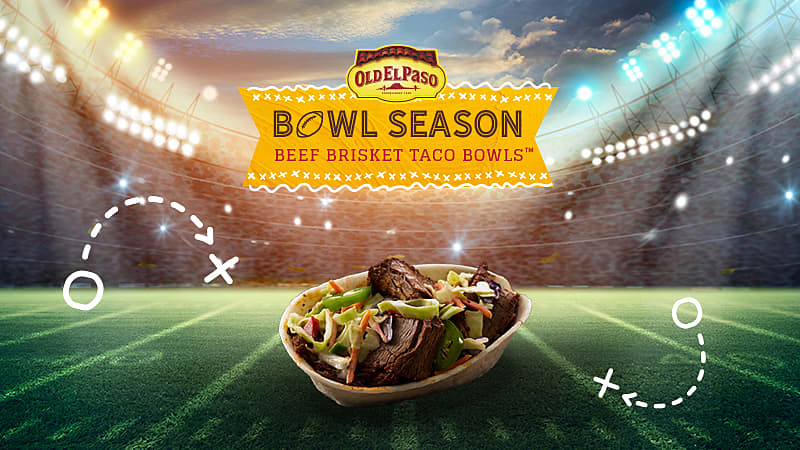 Beef Brisket Lassos the Hearts of Tailgaters
This tried-and-true recipe steps up for the hungriest of fans with explosive flavors celebrated by the roar of a cheering tailgate.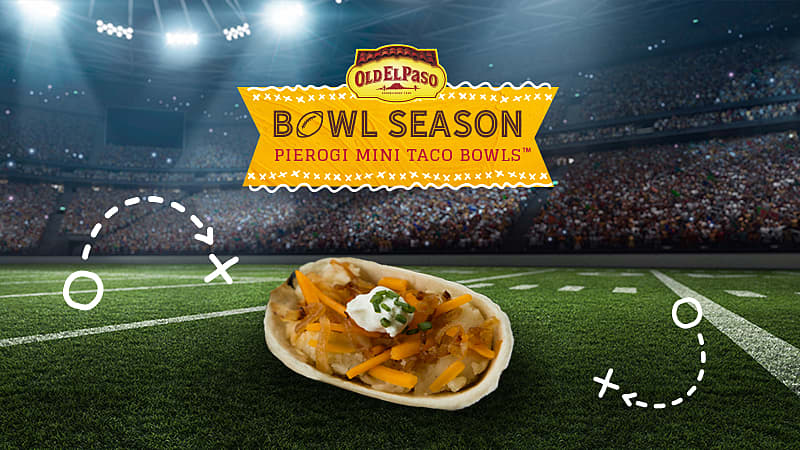 Tackle Hunger with Potato Bowls
Pick up a sack (of potatoes) and mash your way through gameday with a taco bowl recipe highlighted by caramelized onions and sharp cheddar cheese.
Steak Taco Bowls Step Into the Lime Light
This recipe is up for your gameday challenge. Add a squeeze of lime for a citrusy flavor to elevate this fan-favorite recipe.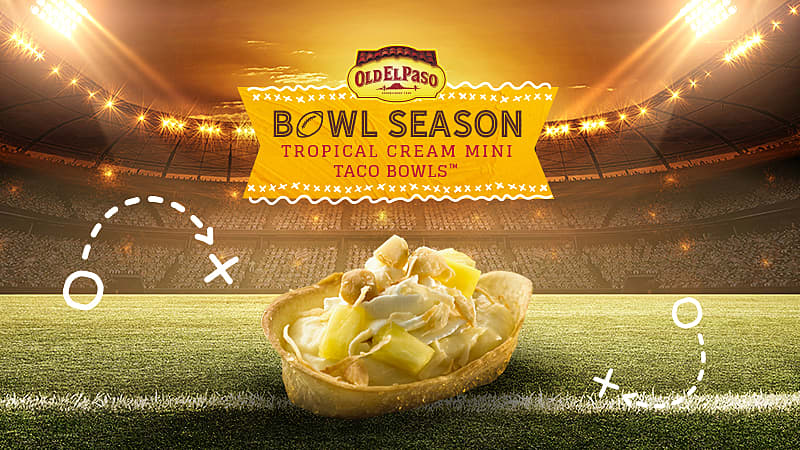 Take Gameday to the Beach
Send your family's tastebuds on a tropical vacation with flavorful bowl accented by pineapple and coconut.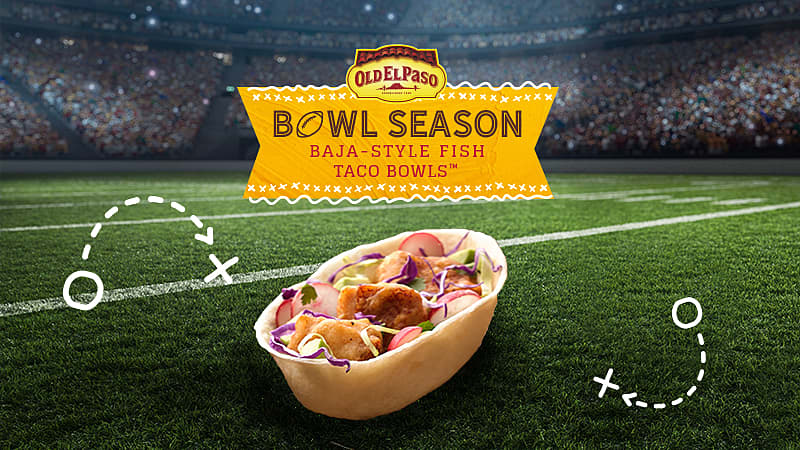 Baja Bowls Surf Through the Competition
California may not have a state taco bowl, but this Baja-style fish taco bowl remains the undisputed champion of the Pacific Bowl Collection.
Outside, Looking In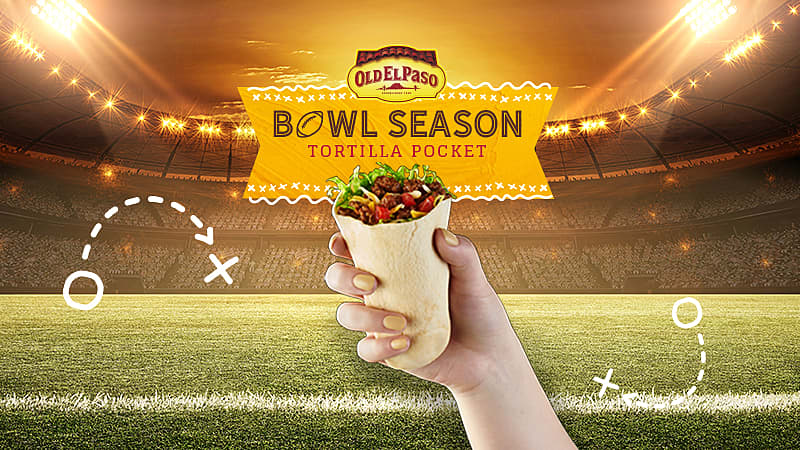 Tortilla Pockets Will Change the Way We Think About Bowls
Arguably the most innovative recipe of the list misses cut due to questions about bowl eligibility. Critics agree the flavors and game changing performance of Tortilla Pockets are unrivaled, but after great debate it was determined pockets are not bowls. Off-season rule changes seem eminent.
Thanks for joining our taco bowl season coverage. Treat your family and friends to a bowl-themed tailgate and share your gameday results with us on social @OldElPaso.