Plan an Indoor Camping Night

Baby, it's cold outside, but it's cozy in here! It's easy to feel all cooped up during the winter months, but with a little creativity you can bring the outside in with this month's Celebrate Family Time activity. As part of Old El Paso's partnership with The LeBron James Family Foundation, we're inviting families to come together and create lasting memories with fun-filled dinner and activity ideas. To discover how to transform your home into the ultimate winter escape, read on!
How It Works
Beat the winter blues with an indoor family camping night! Pitch a real tent right inside or get some cozy sleeping bags, blankets and pillows to spread out on the floor. Next, get ready to bring the great outdoors into your living room with these activity ideas.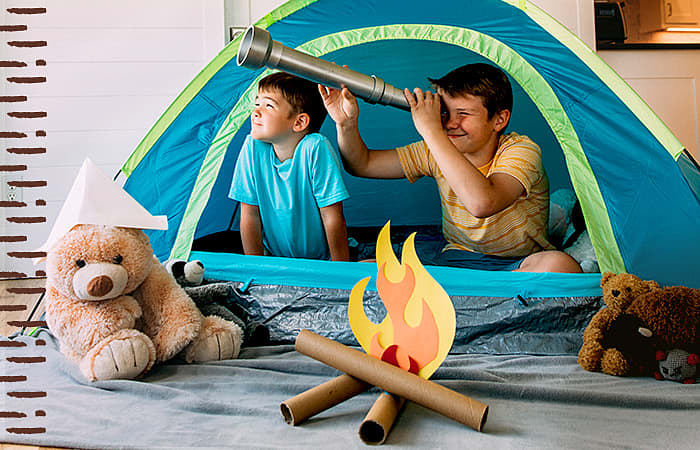 Activities
Have a Picnic: Spread a picnic blanket out on the floor and enjoy camping foods like kabobs, grilled nachos or a foil-packed meal.
Build a Campfire: No fireplace? No problem! Get creative and build a pretend campfire with old paper towel tubes and red, yellow and orange tissue paper cut into flame shapes.
Look for Forest Animals: Create a little forest safari by hiding stuffed animals around the house and seeing how many the kids can find.
Tell Spooky Stories: Once it gets dark, turn off the lights in your home, grab the flashlights and gather 'round the campfire to share some scary or funny tales.
Go Stargazing: Tape glow-in-the-dark paper stars up around the room for some late-night stargazing.
What To Make
You can't go camping without s'mores! End your night on a sweet note with our Mini S'mores Bowls, which are easy to make right in your oven.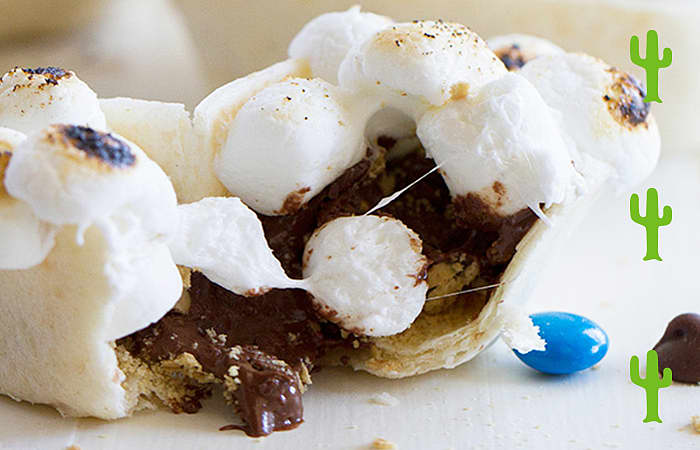 About Our Partnership
Old El Paso is proud to continue our ongoing partnership with the LeBron James Family Foundation. Together we share a passion and a mission to bring families together and inspire the next generation of community leaders. We believe family time should be celebrated and that moments shared around the family meal have the power to create real positive change.